In an era of flagging industry fortunes, field sizes have become a hot topic in South Africa- with answers not readily available.
Should we be racing with barrier draws after acceptance and are trainers being consulted about programming? And what of the other multitude of reasons?
In this Letter From America – EBN 20 April – entitled 'No Looking Back', it is suggested that the American and European racing and training systems have always been vastly different, and, historically, American racehorses raced more frequently than European horses.
For more than 100 years after American racing finally transitioned from 4m heat racing to "dash" racing after the Civil War, American trainers habitually raced their charges every couple of weeks, building up records like the great 1950s Champion Round Table's 43 wins in 66 lifetime starts that are now viewed as impossible for modern American champions. But is it?
Despite ample and incontrovertible evidence that the average number of lifetime starts for American Thoroughbreds has declined from more than 30 in the 1950s to less than half that number in the 2000s, geneticists tell us that genetic change simply cannot happen that fast.
While physical soundness may have declined measurably (if we could figure out how to accurately measure it) over the last 70 years, genetics alone cannot possibly account for a 50 per cent drop in the most obvious measure of the soundness of the breed.
Race day medications have taken much of the blame, and it is historically ironic that it is clear that they play a part in reducing the number of starts American horses make since they were initially sold to racing authorities as a way to do just the opposite.
Lasix was supposed to allow more bleeders to race more often, but instead forces trainers to give horses more time between races because it dehydrates and physically debilitates the horse. And non-steroidal anti-inflammatories like Butazolidin mask pain and lead to more breakdowns and therefore fewer starts.
The phenomenal rise in the value of thoroughbreds is also inversely related to the number of starts they are likely to make.

In Round Table's day, the American record price for a thoroughbred yearling was $87,000 for the Hyperion colt Rise 'N Shine in 1957, and the first $100,000 yearling did not appear until 1961. Secretariat's record syndication in 1973 opened the floodgates to rising prices and, fittingly, he sired the first seven-figure yearling, the $1.5m Canadian Bound.
Soon it became more profitable to retire horses to stud than race them. All of those factors have doubtless contributed to the decline in the apparent soundness of the American thoroughbred, but another purely human factor may be just as important.
Throughout the 1980s and 90s the dominant American trainer was D Wayne Lukas, who trained his horses fast and hard and ran them often, but toward the end of that period, new owners coming into the sport with an analytical business approach began selecting trainers on the basis of their percentage of winners to runners.
That favoured trainers who avoided using prep races to get their horses fit, and trainers who favoured the old-fashioned method of racing their horses fit found it more and more difficult to attract patronage.
All of which leads us to this week's lists of potential runners in our first Classic, the Gr.1 Kentucky Derby on 4th May.
Their career race records read far more similarly to the records of the list of favourites for the first Classic, the Gr1 2,000 Guineas run on the same day, than they would have 50, 40, 30, or even 20 years ago.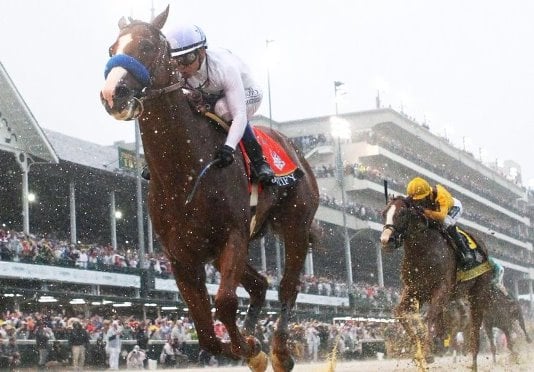 The top four likely Derby favourites, Omaha Beach (7), Game Winner (6), Improbable (5), and Roadster (4), have raced a bit more than Too Darn Hot (4), Ten Sovereigns (3), Magna Grecia (3) and Skardu (2), four of the top choices for the 2,000 Guineas, but the disparity is nothing like what it once was.
One difference that still remains is that three of the Europe based Guineas favourites will go into the race without having run this year, and no American trainer in his right mind would ask a horse to face the 20-horse madness that is Churchill Downs on the first Saturday in May without a prior run.
Every likely entry has run at least twice this year.
Will American horses race more frequently when race day Lasix and other drugs are finally banned?
It has become clear to everyone except (apparently) trainers that is what has to happen for American racing to survive. I'm guessing the answer to that question is no, at least not right away. Habits die hard and our system remains very different from Europe.
European trainers are free to stage what are essentially private races among their charges for their workouts, while it is very rare for American trainers to do anything of the sort beyond working two horses together. Even that can cause owners to fire them on the spot.
Although a large segment of the American population has taken to looking back to "make America great again", that will not work for racing. The way forward is clear. No looking back.
‹ Previous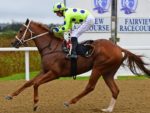 A Jet Powered Icebreaker