Likely to be one of the most interesting horses racing this week, the 2018 CTS Premier Yearling Sale chart topper General Franco makes his debut at Kenilworth today.
The R4 million Frankel colt was bought by leading bloodstock consultant John Freeman and  is trained by Justin Snaith.
He runs  in the familiar black and white silks of Jack Mitchell.
His Dam Pale Moon Rising is Irish bred, and has already produced a couple of winners in the UK – both by Galileo. She also has a weanling by What A Winter.
"He's a lovely horse, and has matured beautifully. Richard will give him a chance, and we're hoping for a positive run. But he will obviously be better over further" trainer Justin Snaith told Tabnews on Friday morning.
There are a few other well-bred youngsters in the first race (13h30) and these include Mike Robinson's Elusive Fort colt, Macheath.
That's a recycled name from the seventies of a Royal Affair speedster trainer by Alec Soteriadis.
Race-1 (Turf) R80 000 1000m 13:30 Ref-437
1st R50000, 2nd R16000, 3rd R8000, 4th R4000, 5th R2000
ITSARUSH.CO.ZA WELCOMES YOU MAIDEN JUVENILE PLATE
For Maiden 2 year-olds
1
8
All Black
60
0
A
O Noach
Joey Ramsden
2
6
Chaac
60
0
A
A Domeyer
Candice Bass-Robinson
3
1
Dimitri
60
0
A
G Cheyne
Adam Marcus
4
9
Fighter
60
0
A
D Ashby
Paul Reeves
5
11
General Franco
60
0
A
R Fourie
Justin Snaith
6
4
Jean's Man
60
0
A
C Orffer
Bill Prestage
7
2
Macheath
60
0
A
L Mxothwa
Michael Robinson
8
7
Rising Moon
60
0
A
G Behr
Piet Steyn
9
10
Shinnecock
60
0
A
B Fayd'Herbe
Justin Snaith
10
3
Stormin Norman
60
0
A
S Khumalo
Joey Ramsden
11
5
Three Two Charlie
60
0
A
K de Melo
Candice Bass-Robinson
12
12
Time For Launch
60
0
A
*L Burke -4.0
Dan Katz
Same Trainer – Not Coupled on Tote
(1,10) (2,11) (5,9)
‹ Previous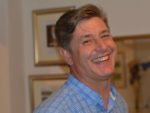 Back To Kenilworth Today