In an effort to dispel many misconceptions, to ensure credibility of the highest standard and to promote the safety of both jockeys and racehorses, racing operator Phumelela and the Tellytrack TV channel have introduced state-of-the-art Hawk-Eye SMART Replay video technology.
A key advantage will be providing racing fans with visual evidence concerning decisions made by stewards and judges.

The sophisticated Hawk-eye technology has been successfully used around the world in sports like cricket, tennis and soccer – for example to prove that a football has or has not crossed the goal line when a referee is uncertain.
Hawk-Eye was first introduced into racing in Australia.
It has been used on the Highveld racing circuit for the past three weeks, putting control of all live broadcast angles into the hands of the stipes on course.
National Horseracing Authority Racing Control Executive Arnold Hyde and Chief Stipendiary Steward Lyle Anderson.revealed that:
Hawk-Eye enables officials to quickly and accurately adjudicate on infringements such as excessive use of the crop or illegal race riding by the jockeys.
"We have really come a long way," said Anderson. "Stewards used to sit up in towers to read and report on races, and then we had the VHS tape and DVD era.
"This Hawk-Eye is a game changer. It allows us to pull up as many as four different angles of the same incident on one screen, and we can actually view them simultaneously.
"We can also zoom in and out of live racing visuals – something we couldn't do before. And we can 'bookmark' an incident and go back and review it at the click of a button. In the past, you'd have to pull up a tape to do this. Now we can review incidents from as far back as four or five meetings in a matter of seconds."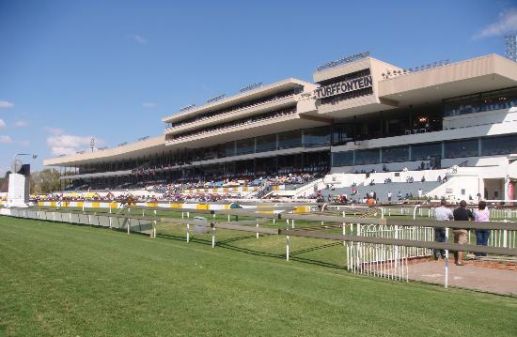 Hawk-eye never stops recording on race days. Cameras capture everything from the first to the last race and all images are in high definition.
"That's how we were able to pull up and review the Hawwaam incident," said Anderson, referring to the now infamous SA Derby moment when Mike de Kock-trained Hawwaam reared in the Turffontein parade ring, landing back-first on the rails and then running loose down the track.
As far as incidents at the starting stalls or the finish line are concerned, Anderson confirmed that stewards can pause, rewind, fast forward and zoom in and out of live visuals, ensuring that final race results sent out to the betting public are always 100% correct.
"The welfare of horses is paramount," said Hyde. "The bookmarking and zooming in and out will help us monitor jockeys' use of the crop. We will now be able to clearly see how many times a horse has been struck and that's needed at the moment – just look what's been happening at America's Santa Anita racetrack.
"People need to remember that horses can't talk to us so we, stewards and vets, are their voices.
"We want to send out a message of clean racing to viewers – both new and old," said Hyde.
"As a far as final decisions are concerned, no one can dispute when you show them visual proof. That's the beauty of this."