Piere Strydom's determined ride to get Sugoi home for Clinton Binda in the sixth race at the Vaal on Thursday was ample proof that the old man can still show the young guns a thing or two.
A past multiple SA champion jockey, Piere Strydom bounced back from riding one winner in March to a terrific SA Derby day double last month.
Now he is considering a stint in Mauritius to give his flagging career a boost prior to a possible retirement in 2021.
It's almost thirty seven years down the line since 29 September 1982.
That was the day at Scottsville that a 16 year old Piere Strydom rode the Johnny Nicholson-trained Saadabad to victory – his career first.
He rewrote the record books when he became the first South African jockey to ride 5000 winners. That happened in the Selangor Cup on Act Of War on 22 November 2014 at Kenilworth. His trophy cabinet includes six SA championship trophies and countless other accolades – and he has ridden the Pick Six and Jackpot on many occasions.
But this is 2019. We are all older and time waits for no man – not even a champion.
Determined to call it a day by the time he turns 55  on 7 June 2021, Piere Strydom reflected in an interview this week on the fickleness of human nature and how one wakes up one day to find that what one almost  took for granted yesterday is gone.
Talking to Julie Alexander on the Breeding To Win show, the man we have all learnt to admire as Striker – the jockey who can turn a slow horse into a winner –  he spoke philosophically about how the passage of time had eroded a position of power and the kingdom he once ruled over with majesty.
"The economic realities dictate that the smaller yards are getting smaller – and the bigger yards are getting bigger. The younger guys coming up through the ranks are hard working and hungrier – a lot of them have talent too. So from the days when I would phone and get 60% of the ride choices – and even the second choices would be accepted elsewhere and I would ride them too, I now have the fourth choices – if I'm lucky!"
Strydom added that the days when he used to travel far and wide and try and win the championship  are also behind him.
"And out of sight, out of mind – people write you off quickly. I just don't get the chances. And what's frustrating is that even when I improve the ordinary horse's form, I sometimes don't get the ride back!"
He said that experiencing the rejection over and over and being knocked back all the time was soul destroying and not good for anybody. He said that he had young children, had been divorced twice and still had overheads.
"I am considering a stint in Mauritius to reinvigorate my mind and career. Doing the same old thing over and over in the same environment is not helping either."
And what about training horses one day?
"I admire all trainers. It's one of the toughest jobs on earth. Firstly you have to be an expert on many fronts – from selection of horses to feeding them to handicapping them. Then one has to be a psychologist and look after owners and make sure they don't leave. And you are financially dependant on other people. I will never train horses – as much as I would love to give something back to the game one day."
Click on the image below to read more
‹ Previous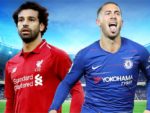 A Super Sunday Humdinger