Nobody's suggesting times aren't tough. But adversity is said to often present rare opportunity. And it may well be just the right moment to grab a golden flashlight, negotiate the scary end of the tunnel and head out into the bright sunshine of Mistico today for the Cape Mare and Weanling Sale.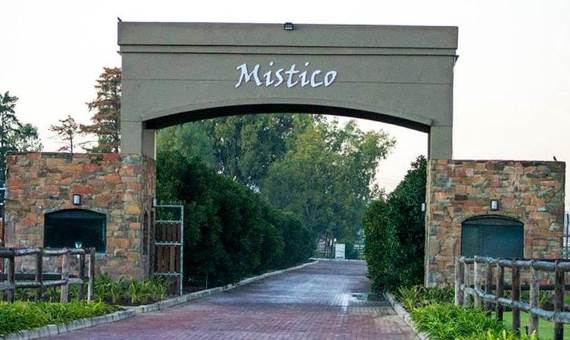 We are all waiting in nervous anticipation for the opening of our markets. There are the inevitable naysayers. The industry often appears beset with all kinds of internal challenges. But it's all cycles – and when the tide turns, will you be on the wave?
And let's face it – few of us know or love anything else.
So let's toss the conventional negative thinking out of the window, rip off the indecisive mask and go play it a touch bold.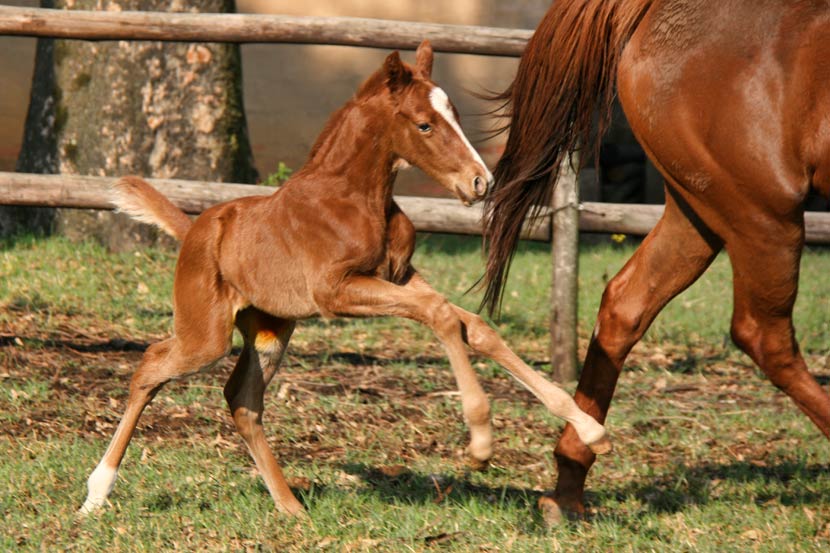 After all, the fundamentals of good families, royal bloodlines and champions don't suffer economics or petty political fools. And the 158 mares or fillies for stud, as well as 14 weanlings and a single yearling, will pass through the ring in what could be a game-changing moment for the lucky bidder.
There is ample diversity in the pages – with the one day sale featuring mares in foal to the likes of some international headline grabbers like Canford Cliffs, Duke Of Marmalade, Gimmethegreenlight, Master Of My Fate, Oratorio, Pomodoro, Time Thief, Var, Vercingetorix and What A Winter – and plenty more!
There's surely something for every pocket and taste – but read more and make your own mind up.
AL MUFTI
Champion sire and broodmare sire, he is damsire of Gr1 winners Yorker, Bold Silvano, Jay Peg, Al Sahem, Heir Apparent, Little Miss Magic, Kings Gambit, Arabian Beat, Rock Opera, Elusive Gold etc
Lot 48 –a ¾ sister to Gr1 winners Al Nitak, The Sheik and Top Seller, this mare dam of the stakes placed Uptown Gal) sells in foal to exciting Jet Master sire Master Of My Fate
Lot 60 –a full-sister to the Gr3 winning dam of Gr2 Emerald Cup winner Alimony, this mare is in foal to the Dynasty sired Horse Of The Year Legislate
AMONG MEN
Gr1 Sussex Stakes winner whose daughters have produced the likes of champion Link Man
Lot 15 –dam of 4 winners, this mare is a half-sister to three graded stakes winners including Gypsy's Warning (a Gr1 winner in both South Africa and the USA), sells in foal to Sea The Stars son Quasillo
ANIMAL KINGDOM
US Champion and Kentucky Derby/Dubai World Cup winner whose progeny include Australian Derby winner Angel Of Truth and Gr2 winner Untamed Domain
Lot 81 –a half-sister to a short-lived Australian stakes winner, this mare's first three dams are all group winners and granddam is Golden Slipper winner Merlene, sells in foal to in-form sire Duke Of Marmalade
A.P. ARROW
Son of A P Indy whose progeny include Gold Bowl hero Arch Rival and the tough Coby
Lot 35 –this mare won three times up to 2000m and her granddam is a sister to a Gr1 winner
ARCHIPENKO
Former Mike de Kock trained star left behind a plethora of smart performers notably Gr1 winner Madame Chiang, remarkable full-brothers Time Warp and Glorious Forever and recently retired Va Bank
Lot 105 –this mare's dam is a half-sister to SA Gr1 winner Amanee and to the dam of Breeders' Cup Mile winning sire Karakontie, third dam is the mighty Miesque –whose foals include the wonderful sire Kingmambo –sire of Archipenko himself!, sells in foal to Equus Champion Vercingetorix
ASIATIC BOY
The former Dubai star has made his mark at stud as the sire of Gr1 winners Galicado and top US mare Vale Dori (said to be visiting Justify in 2019)
Lot 10 out of a daughter of champion sire Elusive Quality, this stakes placed winner of five sells in foal to hugely exciting Equus Champion Vercingetorix
BLACK MINNALOUSHE
Son of Storm Cat whose progeny include both a Breeders' Cup winner and a SA Triple Crown winner, also damsire of New Zealand Gr1 winner Stolen Dance
Lot 29 –a stakes placed winner of 3, this daughter of Western Winter sired stakes winner Miami Blues sells in foal to Dubawi's dual Gr1 winning son Erupt
Lot 46 –this speedy four time winner sells in foal to Horse Of The Year Legislate
Lot 51 –a daughter of Gr1 Paddock Stakes winner Badger's Gift, and half-sister to 2 stakes winners, this mare sells in foal to the Jet Master sire Sudden Storm
CAESOUR
Perennially successful broodmare sire, his daughters have produced the likes of Attenborough, Dancewiththedevil, Emerald Cove, Royal Bencher, Fiorella, Doosra and Tales Of Bravery
Lot 129 –a direct descendant of the great mare Natalma, this mare is a winning own sister to Gr2 winner River Crossing, and she sells in foal to proven Gr1 sire Judpot-whose smart daughter Nous Voila hails from this family
CAPTAIN AL
Multiple Champion Sire and eight times champion sire of 2yos, he is already damsire of high class graded stakes winners Same Jurisdiction, Gunner, Potent Power, Ghaalla, William The Silent, Rebel's Champ, Head Honcho and Freedom Charter
Lot 22 –a winning half-sister to Gr3 performer Qui Success, this mare sells in foal to Redoute's Choice's stakes winning son Time Thief
Lot 31 –a ¾ sister to Swallow Stakes winner Sting Operation, and from the immediate family of four time Gr1 winner and Horse Of The Year Legislate, she sells as a filly for stud
Lot 113 –this Gr3 winning half-sister to triple graded stakes winner Doublemint is from the family of outstanding Australian galloper Santa Ana Lane and she is in foal to triple Gr1 winner Jackson
Lot 117 –a twice winning daughter of top class racemare Joshua's Princess, and bred on the same cross as multiple Gr1 winner Snowdance, this mare is in foal to Duke Of Marmalade
Lot 121 –a half-sister to smart performers Lubricator and London Fashion (and to the dam of current smart performer Last Of The Legend) this mare is in foal to Gr1 sire Time Thief
Lot 144 –a Gr3 placed half-sister to the stakes winning Pegwell Bay, this mare sells in foal to Tapit's well performed son Coup De Grace
CAPTAIN OF ALL
Triple Gr1 winner and Equus Champion Sprinter by Captain Al, whose early 2yos this season include East Cape Fillies Nursery winner Captain Anne Bonny
Lot 163 –this colt is out of a winning half-sister to multiple stakes winner Sea Cat and to the stakes placed Sounds Of Tigers, from the family 2000 Guineas winning champion Dawn Approach
CAPTURE HIM
Stakes winning son of Mr Prospector whose daughters have produced among others multiple Gr1 winning champion Beach Beauty
Lot 28 –this mare is a winning full-sister to 2 stakes performers and to the dam of multiple Equus Champion Beach Beauty, sells in foal to perennial leading sire of 2yos Var
CHOISIR
Globetrotting star sprinter and sire of more than 90 stakes winners (including hot sire Starspangledbanner), he is damsire of Gr1 winners Winter, My Dream Boat, and Persuasive
Lot 52 –a Gr3 placed winner of four, this mare is out of a half-sister to 2000 Guineas winner Rodrigo De Triano, sells in foal to proven Gr1 sire Judpot
COUNT DUBOIS
Former Equus Outstanding Stallion whose progeny include the Equus Champions Asylum Seeker, Edict Of Nantes and French Navy as well as Gr1 winners Zaitoon and Zeeno
Lot 21 –a half-sister to the stakes placed Big Cat, this mare is out of a stakes winning Fort Wood daughter of Met winning champion Imperious Sue, sells in foal to the Dubawi sired Gr1 winner Erupt
Lot 33 –a stakes winner of four, and ¾ sister to Gauteng Guineas winner Biarritz and Gr3 winner Countess Corlia, this mare sells in foal to top class sire Gimmethegreenlight
Lot 80 –this winning mare, who sells in foal to Horse Of The Year Futura, hails from the same female line as Gr1 winners Istidaad, Stevie Wonderboy and Big Blue Kitten
Lot 111 –this winning mare is out of a stakes placed winner of seven
DAMASCUS GATE
Sire of stakes winners Arcade, Damasco, Your Eminence and On The Tiles, he is also broodmare sire of Equus Champion Hammie's Hooker
Lot 154 –this winning daughter of classy stakes winner La Brea Pits sells in foal to promising young sire and July winning Pomodoro
DANEHILL
One of history's great sires, this numerous champion sire is broodmare sire of more than 350 stakes winners including the likes of Frankel, Danedream, Teofilo, Siyouni, Roderic O'Connor, Vengeance Of Rain, Golden Lilac, Highland Reel, Shocking and Sepoy
Lot 74 –from one of the best families in the stud book, this mare has produced five winners including the stakes placed Kanara and she is in foal to champion Vercingetorix, whose sire Silvano sired Kanara.
DOMEDRIVER
A Breeders' Cup Mile winning son of Indian Ridge from the family of El Gran Senor and Redoute's Choice
Lot 37- this mare is a half-sister to Gr1 Thekwini Stakes winner Amanee and to the dam of Breeders' Cup Mile winning sire Karakontie, second dam is the legendary mare Miesque, a ten time Gr1 winner whose progeny include the French classic winners Kingmambo and East Of The Moon
DOMINION ROYALE
Sire of Gr1 winners Royal Deed, Royal Jest and Domino Man, he is also damsire of graded stakes winners Regal Ransom, Townsend, Dutch Philip, Astro News, Hard Rock and English Garden
Lot 132 –an own sister to Gr2 performer and 12 time winner Escobar, this mare is a winning half-sister to graded stakes winners Cartel and Viva (dam of top class performers Cold As Ice and Live Life), sells in foal to red hot Gr1 L'Ormarins Queen's Plate winner Gimmethegreenlight
DOOWALEY
Closely related to outstanding broodmare sire Caerleon, Doowaley left behind such graded stakes winners as Rei Rei (dam of stakes winner Anime), Tzigane and Louvre
Lot 151 –an own sister to the dam of Gr3 performer Sail For Gold, this mare is a half-sister to Equus Champion and Dubai Sheema Classic winner Sun Classique, sells in foal to Cartier Champion and bang in form sire Duke Of Marmalade
DUBAWI
One of the world's truly outstanding sires, Dubawi has already made his mark as a broodmare sire of the Gr1 winners Blair House and Dream Castle and French 2000 Guineas second Hey Gaman
Lot 89 –a winning half-sister to an Australian stakes horse, this mare's second dam is the stakes winner Swell Time Girl, she is in foal to Gr1 winner and Gr1 sire Querari
DYNASTY
Four times Equus Outstanding Stallion, whose offspring include champions Futura, Irish Flame, Legislate, Bela-Bela, Beach Beauty, It's My Turn, Just Sensual, and Lady In Black, damsire of Gr2 winner Divine Odyssey and Cape Derby second Charles
Lot14 –this 3 time winner is a ¾ sister to Gr1 Cape Fillies Guineas winner Front And Centre, and also closely related to Gr1 winner and promising sire Potala Palace, sells in foal to Tapit son Coup De Grace
Lot 18 –a winning half-sister to Gr2 winner Polar Moon, this mare is very closely related to the Dynasty sired Horse Of The Year and sire Legislate, sells in foal to successful sire Querari
Lot 43 –a half-sister to Singapore champion Lizarre, and ¾ sister to Gr1 winning Equus Champion Lady In Black, this mare sells in foal to Gr1 sire Judpot
Lot 59 –in foal to Redoute's Choice sire Time Thief, this winning mare is out of a stakes winning daughter of outstanding sire Dynaformer from the family of Epsom Derby winner Oath
Lot 87 –this twice winning mare, whose relatives include champion sire Distorted Humor and Canadian Horse Of The Year Never Retreat, sells in foal to Dubawi's dual Gr1 winner Erupt
Lot 98 –a stakes placed winner of three, she sells in foal to Gr2 winner Coup De Grace
Lot 107 –a winning daughter of Gr3 Flamboyant Stakes second Salsabeel, she sells in foal to Equus Champion and hugely exciting young sire Vercingetorix
Lot 167 –this weanling colt is out of a nine time winning own sister to Gr3 winner Majestic Sun and multiple stakes winner Sun City
ELUSIVE FORT
Equus Champion and triple Gr1 winner whose numerous high class daughters include Siren's Call, Lauderdale, Safe Harbour, Freedom Charter and Elusive Heart
Lot 168 –this weanling filly, a direct descendant of legendary mare Plucky Liege, is out of a Silvano ¾ sister to Gr2 Camellia Stakes winner Mochachino and to the dam of high class galloper Barahin
ENCOSTA DE LAGO
Australian Champion Sire and Champion Broodmare Sire, he is damsire of Gr1 winners Musir, Peeping, The Quarterback, Sofia Rosa, Impending, Mighty Boss, Happy Clapper, and Divine Prophet
Lot 16 –this mare is a winning own sister to 2 stakes horses notably Gr2 Sires' Produce Stakes winner and Golden Slipper second Von Costa De Hero, sells in foal to Encosta De Lago's dual Gr1 winning relative Erupt
EXCEED AND EXCEL
Influential champion Australian sire whose daughters have produced the Gr1 winners Ten Sovereigns, Bounding, Crown Prosecutor, Alizee, Prompt Response, and Astern
Lot 42 –this dual winning mare, in foal to Gr1 winner and Gr1 sire Flower Alley, is from one of the best families in the stud book, and her second dam is a full-sister to Irish 1000 Guineas/Epsom Oaks winner (and Gr1 producer) Imagine and half-sister to outstanding Epsom Derby winner Generous, bred on the same Exceed And Excel/Kingmambo cross as Gr2 winning sire Buratino
EXCHANGE RATE
Deceased son of Danzig whose numerous top class progeny include Gr1 winners Reckless Abandon, Ermine, Swap Fliparoo, Sunset Glow and Ball Dancing
Lot 30 –the winning dam of the useful Bien Venue is out of a daughter of Fall Aspen's Gr1 winning daughter Northern Aspen, a half-sister to Fort Wood among others, sells in foal to Fort Wood's champion son Elusive Fort
Lot 38 –closely inbred to Danzig, this mare is a winning half-sister to Gr3 performer Ajwad, the family of Dubai star and Gr1 sire Asiatic Boy, sells in foal to red hot Equus Champion Vercingetorix
FASTNET ROCK
Champion Sprinter and multiple Australian champion sire whose daughters have already bred the Gr1 winners Santa Ana Lane and Tivaci
Lot 112- bred on a similar cross to Gr1 winners Awesome Rock, Foxwedge, Irish Lights, this mare, closely inbred to Nijinsky II, is out of a Storm Cat half-sister to Irish Gr2 winner Lermentov and fourth dam is champion Waya
FIRST AMERICAN
Deceased Flamingo Stakes winner and sire of Gr1 winners Cores Do Brasil, First Thing, Outplay and That Sunday
Lot 27 –out of the stakes placed Petal Flower, this mare is from the same family as French 1000 Guineas winner Dancing Maid and French Gr1 winner Special Quest
FORT WOOD
Champion Sire and Champion Broodmare Sire, his daughters have produced a plethora of stars including such Gr1 winners as Contador, Thunder Dance, Captain America, Cherry On The Top, Noah From Goa, William Longsword, Real Princess, and Marinaresco
Lot 8 –a half-sister to Dubai stakes winner Reem, this mare hails from the same family as champion and 2000 Guineas winner Rodrigo De Triano
Lot 58 –this winning mare, out of a stakes placed winner of 3, sells in foal to Triple Crown winner Louis The King
Lot 82 –a very close relative of Michael Roberts Handicap winner Wild Wicket, this mare is a half-sister to five black type horses including graded stakes winners Sevillano and Herod The Great, sells in foal to Gr1 winner and Gr1 sire Querari
Lot 116 –this winning mare is a full-sister to multiple Gr1 winner Forest Path and Gr2 winner Reef Road, sells in foal to Judpot –who has sired Gr1 winner Forest Indigo out of a Fort Wood mare, sells with a Wylie Hall colt at foot
Lot 128 –from the family of Danehill, Bago, Northern Dancer, and Senga, this mare is a winning half-sister to Gr2 winner River Crossing, sells in foal to Judpot and has a Judpot colt at foot
GALILEO
The world's premier sire who was recently represented by his 76th Gr1 winner, an exceptional broodmare sire whose daughters have bred such Gr1 winners as Night Of Thunder, Qualify, Rivet, Galileo Gold, The Autumn Sun, Magna Grecia, Lea, La Collina, Sistercharlie, Fog Of War, Saxon Warrior, U S Navy Flag, Roly Poly, and SA Derby winner Hero's Honour
Lot 99 –a full-sister to the dam of dual Gr1 winner La Collina, this mare is very closely related to the Galileo sired dam of Gr1 performers Hero's Honour and Railtrip, family of Kingman, Zenda, Oasis Dream and French Derby winner New Bay, sells in foal to Coup De Grace
GIANT'S CAUSEWAY
Deceased Horse Of The Year and triple US champion sire, his daughters have produced such Gr1 winners as Gun Runner, Soft Falling Rain, Evening Jewel, Eden's Moon, Verrazano, Escado, Sophie P, Hawkbill, Beauty Parlour, Free Drop Billy, and Romantic Vision (as well as recent Kentucky Oaks second Liora)
Lot 135 – this mare, whose dam is a half-sister to Gr1 winning filly Devil's Orchid, sells in foal to Gr3 winner Quasillo, the only son of legendary racehorse Sea The Stars at stud in South Africa
Lot 155 –a stakes placed half-sister to a Gr3 winner in Argentina, this mare sells in foal to Silvano's hugely promising champion son Vercingetorix
GIMMETHEGREENLIGHT
The L'Ormarins Queen's Plate winner has become one of SA's best young sires with early crops producing such as Gunner, Surcharge (Yulong Prince), Barahin, Gimme Six, Green Plains and National Park
Lot 83 –a winning daughter of Jet Master sired stakes winner Comet Chaser, this mare sells in foal to Redoute's Choice son Time Thief
Lot 84 –a ¾ sister to the stakes placed Green Lantern, this winner sells in foal to red hot sire Oratorio
Lot 94 –this winner is out of a stakes winning own sister to Gr1 winners Nania and Red Ray
GLOBAL VIEW
Multiple graded stakes winning son of Galileo, from the family of Storm Bird and Green Tune, whose first yearlings have made up to R1 300 000
Lot 162 –closely inbred to Storm Cat, this colt is out of a four time winning mare from the family of champions National Emblem and Roland's Song
GOLDKEEPER
Regally bred son of Mr Prospector, and sire of Gr1 winners Battle Maiden, Geepee S, Gold Tax and Give Me Five, broodmare sire of the likes of Gr1 winners All Is Secret and The Secret Is Out
Lot 50 –this mare won six and dead-heated for first in the Gr1 Allan Robertson Fillies Championship the dam of four winners to date
HIGH CHAPARRAL
Deceased dual Derby winner, who was recently represented by his 23rd Gr1 winner, damsire of Gr1 winners The Wow Signal, Suavito, Media Sensation, Best Of Days, A Raving Beauty and Volatile Mix
Lot 119 –a stakes placed winner of four, this mare is out of a Gr3 placed half-sister to Gr1 Victoria Derby winner Amalfi from the family of high class SA gallopers Gold Onyx and Wise Son
I AM INVINCIBLE
Son of Invincible Spirit, and former Champion First Crop Sire in Australia, sire of Gr1 winners Brazen Beau, Media Sensation, Viddora, Hellbent, Oohood, I Am A Star and Voodoo Lad
Lot 63 –out of a winning Lonhro half-sister to stakes winner Happy Gladiator, this winning mare sells in foal to hugely promising dual Gr1 winner Wylie Hall
Lot 148 –a dual winner, who won from 1200-2000m, this mare is in foal to Redoute's Choice sire Wylie Hall
IDEAL WORLD
The son of top broodmare sire Kingmambo has been in great form of late with his recent stakes winners including the Gr1 winners Rainbow Bridge and short-lived Samurai Warrior, as well as the likes of Onesie and Helen's Ideal
Lot 61 –a winning own sister to stakes winner Peep Show, this mare is in foal to Triple Crown winner Louis The King
Lot 153 –also a winning full sister to Peep Show, this mare sells in foal to the Trippi sired Selangor Cup winner Gold Standard
JALLAD
Versatile champion sire and outstanding broodmare sire whose daughters have produced such Gr1 winners as Solo Traveller, Martial Eagle, Redberry Lane, Shea Shea, Eyes Wide Open, Liege, It's My Turn and Will Pays
Lot 7 –a ½ sister to Gr1 Merchants winner Stellite, this mare won four including both the Gr1 Woolavington 2000 and Gauteng Fillies Guineas, and she is in foal to red hot Danehill son Oratorio
Lot 97 –a Gr3 placed dual winner, and dam of high class speedster Garibondy, this half-sister to Gr2 winner Dash For Gretna sells in foal to triple Gr1 winner Oratorio
JET MASTER
Seven times champion sire whose daughters have produced a stream of top class performers including champions Edict Of Nantes and Lady In Black, and the Gr1 winning half-brothers Rainbow Bridge and Hawwaam
Lot 12 – this mare, a Gr3 placed winner of three, is bred on similar lines to promising sire Master Of My Fate, sells in foal to Equus Champion and hot young sire Vercingetorix, with the resulting foal set to be bred on the same cross as Gr3 winner African Warrior
Lot 45 –this stakes placed winner of four, a full-sister to the Gr3 placed dam of Equus Champion and Gr1 winner Lady In Black, and ¾ sister to champion Lizarre, sells in foal to Cape Guineas hero William Longsword
Lot 104 –a winning ½ sister to 2 stakes winners, this mare is in foal to Horse Of The Year Futura
Lot 139 –bred on similar lines to stakes winner Touch The Sky (dam of SW Amy Johnson), this mare is a winning half-sister to Fillies Guineas winner Gimme Six and she sells in foal to Gimme Six's top class sire Gimmethegreenlight
Lot 140 –a half-sister to champion Night Diva, this mare is dam of the stakes placed Leeuloop Jet
Lot 143 –a stakes winner of five, this mare's six winners are headed by exported Derby winner Silvano's Jet and the stakes placed Jetano, sells in foal to triple Gr1 winner Jackson
Lot 149 –a 3 time winner (and dam of 3 winners), this mare is in foal to Dynasty son Jackson
JOSHUA DANCER
Regally bred son of Danzig and sire of Gr1 winners Pointing North and Sparkling Gem, he is damsire of multiple Gr1 winner Snowdance
Lot 70 –a Gr1 placed stakes winner who won four, this mare is in foal to Horse Of The Year Futura, and she is from the family of recent Gr2 KRA Guineas winner Twist Of Fate
Lot 73 –a direct descendant of hugely important blue hen Exclusive, this mare has produced four winners notably Gr2 Emerald Cup winner Tommy Gun and Riverside Hcp hero Calanish
JUDPOT
A half-brother to outstanding broodmare sire Kingmambo, the blue blooded Judpot is the sire of a host of top performers notably Gr1 winners Along Came Polly, Coral Fever, Forest Indigo and Juxtapose
Lot 56 – a winning half-sister to the stakes winner My Lord Duke, this mare is a daughter of Gr3 Final Fling Stakes winner London Season from the family of top sprinter Set Fair, sells with a filly by red hot sire Master Of My Fate at foot
KAHAL
Sire of more than 20 Gr1 performers, he is damsire of high class graded winners Fort Ember and Chimichuri Run
Lot 26 –out of Gr2 winner She's On Fire, this stakes placed mare sells in foal to champion What A Winter and sells with a colt by Horse Of The Year Futura at foot
Lot 72 –the dam of the useful Concealed Secret, this mare, a full-sister to the stakes producing mare La Mascarata, is a five time winning half-sister to Gr2 performer Secret Babe, and she sells in foal to triple Gr1 winner Elusive Fort –sire of Fort Ember
Lot 78 –a 3 time winner herself, this mare is the dam of 3 winners notably East Cape Guineas hero The Highway Man and the very smart Hard To Play, sells in foal to champion sprinter Captain Of All
Lot 92 –this nine time winning own sister to Gr3 Matchem Stakes winner Majestic Sun and dual Settlers Trophy hero Sun City is in foal to exciting Redoute's Choice sire Wylie Hall
Lot 126 –this stakes winning own sister to millionaire Uncle Tommy is a half-sister to Gr1 winning Equus Champion and sire Rebel King, sells in foal to July winner Pomodoro
KING OF KINGS
Deceased 2000 Guineas winning son of Sadler's Wells whose daughters have produced the likes of Breeders' Cup Turf Sprint hero Regally Ready, US Gr3 winner Sir Truebadour, Gr2 winner Tavidream, smart sprinter Captain Alfredo and Gr3 winner Royal Pleasure
Lot 39 – a winning daughter of SA Oaks third Pinturina, this mare sells in foal to Wylie Hall
LAUTERBRUNNEN
A winning brother to multiple stakes winner Wengener Hof, he left behind the smart Tale Ofthe Glacier from limited opportunities
Lot 150 – a half-sister to Dahlia Plate winner Triumphant Surge, and from the family of Jet Master sired champion Mythical Flight, this mare sells in foal to Jet Master's Gr1 winner Pomodoro
LECTURE
Son of Seeking The Gold whose progeny include Gr1 winners Rock Opera and Copper Parade, broodmare sire of high class performers Royal Meeting, Heavy Metal and Van Halen
Lot 47 – bred on the same cross as Rock Opera and Copper Parade, this mare is a winning half-sister to four stakes winners notably exported Cape Guineas hero Elusive Gold
Lot 62 – this winning mare is dam of 3 winners including the stakes placed King Of Indians
LIZARD ISLAND
Closely related to outstanding broodmare sires Storm Cat and Royal Academy, he made his mark as the sire of short-lived Gr1 Singapore Airlines International Cup winner Lizard's Desire
Lot 32 – an own sister to the Gr3 placed Quick As Lizard and half-sister to Gr3 winner Winter Burst, this mare has produced six winners and she sells in foal to exciting sire Vercingetorix
LONHRO
Champion Australian sire, whose numerous high class performers include the Gr1 winners Pierro, The Conglomerate, Lyre, Impending, Aristia, Denman, Benfica, Kementari and Exosphere
Lot 13 – this mare is out of full-sister to Gr1 winners Assertive Lad and Assertive Lass, with the latter dam of multiple Gr1 winner and successful sire Reset (who was sired by Lonhro's grandsire Zabeel), sells in foal to Gr1 Computaform Sprint winner Rafeef
LOPE DE VEGA
Dual French classic winner whose progeny include the Gr1 winners Belardo, Jemayel, Santa Ana Lane, Capla Temptress, Vega Magic and Newspaperofrecord
Lot 123 –this dual winner is a daughter of Gr1 Australian Oaks winning champion Heavenly Glow
MAIN AIM
July Cup runner up, this prolific sire of winners is responsible for the likes of Yaas, Ballymaine, Elegant Beauty and Golden Mystery
Lot 11 – this mare, a half-sister to the stakes placed Super Good, is out of a half-sister to Fillies Guineas winner Sally Bowles (dam of US Gr3 winner Consumer Credit), sells in foal to Cartier Champion and proven successful sire Duke Of Marmalade
MODEL MAN
SA's first equine millionaire, he is a proven high class broodmare sire whose daughters have produced such Gr1 winners as Along Came Polly, Pointing North, Fly By Night, and National Spirit
Lot 109 –this 7 time winner, a full sister to Fillies Guineas winner Pacific Blue, is dam of multiple graded winners Super Elegant, she sells in foal to Philanthropist
MOGOK
Storm Cat half-brother to superb broodmare sire Machiavellian, he is the sire of Gr1 winners The Apache, Gypsy's Warning, Wild One and Orbison, and is damsire of millionaire Matador Man
Lot 145 –this winning mare, whose granddam is Gr1 winner Helenita, sells in foal to Irish champion Pathfork –whose progeny include Mighty High, Red Chesnut Road, Miss Honey and Madame Speaker
MORE THAN READY
Outstanding sire in both hemispheres, he is damsire of Gr1 winners Rebel Dane, Delectation, Luna Rossa, Miracles Of Life and Atlante
Lot 24 –this winning mare is out of the Exceed And Excel sired Gr3 winner Sugar Babe, sells in foal to In Her Time's sire Time Thief
NATIONAL ASSEMBLY
Son of Danzig left behind 16 Gr1 winners and is damsire of such as red hot young sire and Equus Champion Vercingetorix, and Gr1 winners Rafeef, Mustaaqeem, Happy Valentine and Laverna
Lot 71 –a direct descendant of La Troienne, this mare is dam of 4 winners including Gr2 The Debutante runner up Princess Julietta
Lot 77 –an own sister to the stakes placed Kings Troop, this mare has produced 4 winners and is in foal to red hot Cartier Champion Duke Of Marmalade
NOT FOR SALE
Argentinian Gr1 winner whose progeny include such high class performers as Asiatic Boy, and Gr1 winners American Tattoo, Miss Serendipity, Forty Licks, and Life For Sale
Lot 90 –this mare is a ¾ sister to champion and Gr1 sire Asiatic Boy from a top US female line
Lot 102-dam of a winner, and very closely related to Horse Of The Year Asiatic Boy, this mare sells in foal to Gr1 winner and proven Gr1 sire Visionaire
ORATORIO
Triple Gr1 winner and dual champion sire in Italy, he is already damsire of group winners Paquirri and Dolce Strega, Dee Stakes winner Viren's Army and the promising Wargrave
Lot 23 –a 3 time winning daughter of Flamboyant Stakes winner Silver Empire, this mare sells in foal to European champion Twice Over
Lot 100 –a Gr2 placed winner of three, this filly is a half-sister to Zimbabwean star Simona and her four time winning dam is a ¾ sister to Horse Of The Year Yard-Arm
Lot 108 –this filly, a winning daughter of Gr1 SA Fillies Classic winner Bambina Stripes, and she sells in foal to champion 2yo sire Var
Lot 124 –also in foal to top sire Var, this mare is a half-sister to Equus Champion and short lived sire Soft Falling Rain, dual graded stakes winner Let It Rain and the Gr2 placed Splendid Garden
Lot 152 –this filly, out of a stakes winning Jet Master ¾ sister to Gr1 winner Little Miss Magic, is a half-sister to Derby winner Silvano's Jet and the stakes placed Jetano
Lot 173 –this yearling filly is a half-sister to 2 winners notably Lady's Bracelet winner Star Jet
PHILANTHROPIST
The regally bred son of top broodmare sire Kris S is the sire of champions Pender Harbour and Phil's Dream, Hong Kong star Singapore Sling, Gr1 performer Pack Leader and Gr3 winner She's A Giver
Lot 86 –a 3 time winning half-sister to recent debut winner Mai Tai, this filly (in foal to Flower Alley) is out of an Encosta De Lago to US Gr3 winner Hoofit and Aus Gr3 winner Crack Me Up
PIVOTAL
Outstanding British based sire whose progeny include nearly 150 stakes winners, this champion broodmare sire is damsire of numerous high class performers including Gr1 winners Cracksman, Harbour Law, Main Sequence, One Master and recent 1000 Guineas queen Hermosa
Lot 158 –a daughter of the El Gran Senor sired Gr1 winning champion Kundalini, this mare has produced four winners and is in foal to the Galileo sired Gr1 winner The United States (whose dam is the outstanding Pivotal sired producer Beauty Is Truth!)
QUASILLO
A Gr3 winning son of legendary racehorse and top classic sire Sea The Stars, he is a half-brother to Gr1 winner and high class Cape sire Querari and high class Gr2 winner Quidura
Lot 160 –a half-sister to 6 winners, this filly is out of a full-sister to the stakes placed Quick As Lizard
REBEL KING
Champion Sprinter whose progeny include such graded stakes winners as Prince Of Thieves, Royal Dreamer, Princess Rebel and Rebel's Champ
Lot 34 –a four time winner, this mare's second dam won the Gr2 Post Golden Slipper
Lot 54 –a winning half-sister to multiple stakes winner Sea Cat, this mare sells in foal to Pathfork
RIGHT APPROACH
Son of Machiavellian from the same female line as Deep Impact, he left behind high class performers Whiteline Fever, Eventual Angel, Halve The Deficit, Green Keeper and Fantastic Mr Fox
Lot 53 –this six time winner, dam of the useful Tubular Bell, sells in foal to European champion and in-form sire Oratorio –the sire of Tubular Bell
ROCK OF GIBRALTAR
Horse Of The Year and sire of more than 110 stakes winners, the Danehill son is damsire of Gr1 winners Line Of Duty, Mikki Isle and Photo Call
Lot 68 –a winning half-sister to a Gr3 winner, this mare sells in foal to Triple Crown winner Louis The King
SAIL FROM SEATTLE
Short lived stakes winning Gone West son from the family of Smart Strike, he left behind Gr1 winners Elusive Gold, Pacific Trader, Sail South and Gulf Storm
Lot 134 –this half-sister to Selangor Cup winner De Kock is in foal to Tapit horse Coup De Grace
SHAMUS AWARD
The son of multiple champion Australian sire Snitzel won both the Cox Plate and Australian Guineas
Lot 65 –selling as a filly for stud, this winner is out of a Fastnet Rock ¾ sister to multiple Gr1 winner and Equus Champion Alboran Sea
SILVANO
Multiple champion sire of more than 20 Gr1 winners, he is broodmare sire of high class performers Last Winter, Wonderwall, Cosmic Light, and Goodtime Gal
Lot 19 –a stakes placed own sister to the smart Count Tassilo, and dam of a multiple winner, this mare sells in foal to red hot triple Gr1 winner Oratorio
Lot 40 –a dual winning ½ sister to the stakes placed Entrechat, she sells in foal to Gold Standard
Lot 66 –selling as a filly for stud, this dual winner is a daughter of the stakes placed Jabulani Jive
Lot 85 –this dual winner, whose dam is a Fort Wood half-sister to champion Historic Lady, sells in foal to five time Gr1 winner Canford Cliffs
Lot 95 –from the family of Fappiano and the Fort Wood sired Hunting Tower, this mare is a ¾ sister to Gr2 winner Mochachino, sells in foal to Equus Champion and proven Gr1 sire Elusive Fort
Lot 110 –this mare is a full-sister to multiple graded stakes winner and July second Punta Arenas
Lot 114 –a 3 time winning half-sister to the stakes placed Petty Officer, and from the family of Imperious Sue and William Longsword, this mare sells in foal to four time Gr1 winner Twice Over
Lot 118 –this mare, in foal to Flower Alley, is out of a Gr3 placed ¾ sister to champion and multiple Gr1 winner Princess Victoria and Gr2 Sceptre Stakes winner Princess Royal
Lot 122 –selling as a filly for stud, this filly is a half to Gauteng Fillies Guineas winner Go Indigo
Lot 130 –out of Gr3 winner Rosey Rapids, this winner is a full-sister to the Gr1 placed stakes winner Rudi Rocks, sells in foal to Sea The Stars son Quasillo
Lot 131 –this filly, in foal to Visionaire, is out of Gr3 Strelitzia Stakes winner She's A Stunner
Lot 133 –this dual winner, in foal to Querari, is a half-sister to five black type performers notably the graded stakes winners Sevillano and Herod The Great
Lot 141 –this filly is a winning half-sister to Gr1 South African Fillies Sprint winner Sommerlied
Lot 142 –this winner, selling as a filly for stud, is out of a full-sister to the stakes placed Quick As Lizard and half-sister to Gr3 Prix du Cap winner Winter Burst
Lot 146 –a winning own sister to the stakes placed Sylvanite, this mare sells in foal to Dubawi's dual Gr1 winning son Erupt
Lot 147 –runner up in the Winter Oaks, this mare is an own sister to Gr3 winner St Tropez and Gr1 Cape Derby second Tan Can, sells in foal to Gr1 winner and Gr1 sire Querari
SPECTRUM
Irish 2000 Guineas winner and high class broodmare sire whose daughters have produced such Gr1 winners as Dutch Art, Moonlight Cloud, Winchester, Sand And Sea, Sangser, Ethiopia, and Land Of Plenty
Lot 75 –a 5 time winning daughter of Gr2 Gold Bracelet winner Kiss Me Quick, this mare sells in foal to triple Gr1 winner and proven Gr1 sire Oratorio
TIGER DANCE
Gr3 placed own brother to Horse Of The Year and great sire Giant's Causeway and to outstanding producer You'resothrilling, sire of high class stakes winners Tribal Dance and Kitti Cat
Lot 96 – this four time winner, from the immediate family of triple Gr1 winner Captain America, sells in foal to four time Gr1 winner and Horse Of The Year Futura
TIGER RIDGE
Sire of Gr1 winners Noah From Goa, Nother Russia, Cherry On The Top and Wagner, he is broodmare sire of such smart performers as Orchid Island, Blossom and recent US Gr3 winner Nicodemus
Lot 69 –bred on the same Tiger Ridge/Fort Wood cross as Gr1 winners Noah From Goa and Cherry On The Top, this mare was a stakes placed winner of seven, who won from 1000-1200m
Lot 138 –this stakes placed winner, in foal to Captain Al's Gr1 winning son William Longsword, is already dam of 2 smart winners including recent 2yo scorer Driving Miss Daisy
TOREADOR
Deceased Gr1 performer by Danehill, whose best include Gr1 winners Link Man and Bull Valley
Lot 137 – this Gr1 placed Gr3 winner sells in foal to Equus Champion and red hot sire Vercingetorix
TRIPPI
Champion sire of Gr1 winners R Heat Lightning, Inara, Lobo's Legend, Afrikaburn, For The Lads, Deo Juvente and Real Princess, and broodmare sire of US graded stakes winners Liam's Map, Not This Time, Multiplier and Signalman
Lot 9- this multiple stakes winner, and Gr2 Southern Cross Stakes runner up, sells in foal to multiple Equus Champion and increasingly successful sire What A Winter
Lot 25 –from the family of the recent R9 million yearling buy, this dual winning mare is out of a four time winning half-sister to Gr1 winner Heir Apparent and Gr1 producer Quickwood, sells in foal to in-form sire Oratorio
Lot 49 –a dual winner, from the same female line as legendary champion Politician and English classic winner Ragusa, this mare sells in foal to Horse Of The Year Futura
Lot 67 –selling as a filly for stud, this 3 time winner is out of a daughter of legendary sire Galileo and from the same female line as hugely influential sires Green Desert and Arch
Lot 127 –a winning own sister to stakes winner Sunset Tripp, and very closely related to Gr1 winner Real Princess, this mare sells in foal to Gr1 Travers Stakes winner Flower Alley
Lot 156 –this mare is a half-sister to the stakes placed Speed Merchant
Lot 157 –from the family of current smart performers Down To Zero and Elusive Trader, as well as Gr2 hero Rocket Countdown, this mare sells in foal to the Dynasty sired champion Futura
VAR
Dual Champion Sire of 2yos and sire of Equus Champions Variety Club, Val De Ra and Via Africa, his daughters have already produced such high class stakes winners as Zen Arcade, She's A Giver, Mambonick, Down To Zero and Miss Frankel
Lot 2 –this mare is a winning half-sister to high class performers Princess Ofthe Sky and Platinum Prince, sells in foal to Triple Crown hero and Summer Cup winner Louis The King
Lot-3 a stakes placed winner of three, this mare sells in foal to Gr1 winner and Gr1 sire Querari
Lot 36 –in foal to the red hot dual Gr1 winner Vercingetorix, this filly's dam is a half-sister to Gr1 Thekwini Stakes winner Amanee and to the dam of Breeders' Cup Mile winning sire Karakontie
Lot 55 –a half-sister to exported Gr1 winner Happy Valentine, this mare is a full-sister to Gr2 Senor Santa winner Happy Forever, sells in foal to Tapit's Gr2 winning son Coup De Grace
Lot 64 –bred on the same cross as champion Via Africa, this winning mare is from the family of champions Jay Peg and Kochka, sells in foal to the well performed Coup De Grace
Lot 91 –a winning ¾ sister to the Var sired high class performers Schiffer, Top Of The Class, and Mastermind, this mare sells in foal to Master Of My Fate and has a Visionaire filly at foot
Lot 93 –a stakes placed winner of three, this mare sells in foal to Coup De Grace
Lot 136 –a stakes winning daughter of Gr2 winner She's On Fire, this mare is already dam of the stakes placed Clifton Crusher, and she is back in foal to Clifton Crusher's sire Philanthropist
VICTORY MOON
UAE Derby winner whose progeny included champion Princess Victoria and Gr1 winner War Horse
Lot 17 –dam of a winner, this mare is a half-sister to Gr2 winner Philippa Johnson, dam of short-lived Gr2 winner Chekilli, sells in foal to red hot Cartier Champion Duke Of Marmalade
Lot 57 –the dam of 3 winners, this mare is a full-sister to Gr2 SA Fillies Nursery winner Hidden Beauty and is from the same family as her own sire Victory Moon
Lot 106 –this mare is a winning half-sister to 2 graded winners notably July winner Power King
VISIONAIRE
Winner of the Gr1 King's Bishop Stakes and a former Leading First and Second Crop Sire in South Africa, his best includes the graded stakes winners Takingthepeace, Africa Rising and Heaps Of Fun
Lot 101 –this filly is a winning daughter of the Trippi sired stakes winner Agra
WESTERN WINTER
Triple champion sire whose progeny include such standouts as Yard-Arm, Winter Solstice, What A Winter and Capetown Noir, damsire of Gr1 winners Carry On Alice, Past Winter, Lobo's Legend, Tap O' Noth and Lauderdale
Lot 1 –this East Cape Oaks winner, a full-sister to graded stakes winners Nania, Red Ray, Brutal Force and Bishop's Bounty, sells in foal to hot sire Gimmethegreenlight with the resulting foal set to be bred on the same cross as smart performers Stream Ahead, Emerald Band, Anneka and Green Haze
Lot 4 –a half-sister to Gr1 Golden Horseshoe winner Forest Indigo, this mare sells in foal to Galileo's Gr1 winning son The United States
Lot 5 –a stakes placed winner of three, this mare, in foal to Selangor Cup winner Gold Standard, is from the same female line as international stars Invincible Spirit, Pride Of Dubai, Rafha and Kodiac to name but a few!
Lot 41 –this dual winner is out of a Gr3 winning half-sister to Equus Champion and successful sire Elusive Fort, and intriguingly, she is back in foal to triple Gr1 winner Elusive Fort (whose Gr1 winning daughter Lauderdale is out of a Western Winter mare)
Lot 76 –a winning own sister to high class Zimbabwean campaigner Winter's Night, this mare is out of Equus Champion Night Diva, and she is in foal to multiple Gr1 winner Wylie Hall
Lot 103 –a Gr1 placed stakes winning half-sister to graded stakes winner Royal IQ and Mentor, this mare sells in foal to consistently successful sire Querari
Lot 115 –a winning own sister to front running stakes winner Red Peril and half to Gr2 winner Red Dor, this mare is in foal to charismatic Triple Crown winner Louis The King
WINDRUSH
The sire of high class performers Mother Russia, Diana's Choice, Nordic Breeze, Rushing Breeze and In A Rush, he is damsire of high class performers Nother Russia, Juxtapose and A Womens Way
Lot 44 –this mare is a winning half-sister to four stakes horses notably the graded stakes winners Speedy Suzy and Olympic Owen and her dam is a Gr3 placed daughter of the great sire Kingmambo
Lot 125 –in foal to promising sire and champion sprinter Captain Of All, this mare is a winning half-sister to the stakes placed Mystic Express, and her dam is a full-sister to Mauritian star Rhythmically and half-sister to outstanding local champion Variety Club
WOLFHOUND
Dual Gr1 winning half-brother to champion sire Al Mufti, he left his mark through his French Oaks winning daughter Bright Sky, damsire of Dubai Gr1 winner Muarrab and Gr3 winning sire Bungle Inthejungle
Lot 6 –a stakes placed winner of seven, this mare has produced 3 winners notably Gr3 Godolphin Barb winner Woljayrine and is in foal to deceased Storm Cat son Where's That Tiger
WRITTEN TYCOON
Australian Gr2 winner and sire of Gr1 winners Capitalist, Tycoon Tara, Booker, Written By, Music Magnate, and Luna Rossa
Lot 20 –this mare is a winning full-sister to Aus Gr2 winner Howmuchdoyouloveme from the family of breed shaping champion sire Lyphard and promising local sire Flower Alley, in foal to Redoute's Choice's Gr1 winning son Rafeef
WYLIE HALL
A dual Gr1 winning Redoute's Choice half-brother to top sprinter Absolute Champion, he made a flying start to his stud career with early 2yo winners headed by impressive Gr3 Protea Stakes winner Twilight Moon
Lot 159 –this weanling colt, whose first two dams are by Bernardini and Last Tycoon respectively, is from the same family as Gr1 Blue Diamond Stakes winner Knowledge
Lot 161 –this colt is out of a winning daughter of SA Oaks third Pinturina
Lot 169 –this weanling filly is out of a winning Fort Wood half-sister to SW Charming Lady
Lot 170 –this colt's dam won 3, and second dam is a half-sister to multiple Gr1 winner Crimson Palace
Lot 171 –this filly is out of a winning Shamardal half-sister to the stakes winner Devil In Disguise
Lot 172 –this colt is out of a dual winning daughter of outstanding Australian sire I Am Invincible
‹ Previous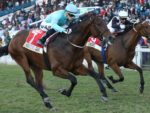 Another Captain For Stud