Racing at Turffontein on Champions Day was delayed by nearly an hour when grooms, believed to be protesting against employment conditions, invaded Turffontein racecourse after the running of the second race.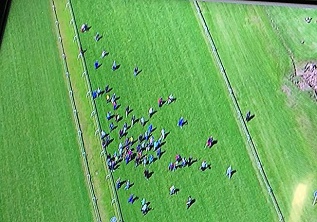 Tabnews reported that the group of about 50 people entered the track at the 400m mark.
Racing officials engaged the protesters and eventually persuaded them to leave the course so that racing could continue.
While Tellytrack viewers were subjected to a frustrating delay, racing fans on course appeared mostly oblivious to the protest and enjoyed the 20 different gin brands showcasing their very best at the inaugural Gins 'N Roses Festival, which appeared to be a big hit with the crowd that swelled as the afternoon went on.
A punter noted wryly – "It seemed empty early on. That's because we genuine gamblers organise the day around race times. The guys who came for the gin were less concerned about the racing and exotics more interested in the music and the drink."
Phumelela's Clyde Basel, who is now responsible for events, said that he was pleased with the turnout and suggested that the unique nature of the festival had appealed to regular racegoers and newbies, alike.
The stand alone Pick 6, projected to reach R5 million, outstripped projections and reached a pool of R7,2 million, with favourite results producing many winners – after the bomb results of 2018.
‹ Previous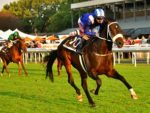 Hawwaam Hits The High Notes