Leading South African owner Jack Mitchell passed away at the age of 73 at home on Sunday evening after a long illness,
Mitchell a doyen of the South African owner ranks, was associated with great horses over many years and more recently with the likes of July winner Legislate and multiple Gr1 winner Futura, as well as top filly Snowdance amongst a host of top-class equine athletes. He owned many of his horses in partnership with his daughter, Nancy Hossack.
The Mitchell and Winshaw family were partners in one of South Africa's most extraordinary horses, William Penn, who won the Met in 1968 and the Queen's Plate in 1969 as well as finishing second in the Durban July.
In 1977 Jack bought his first, a horse called Young Captain, at the National Yearling Sale in the days when it was still held at Milner Park.  He was on record saying that the yearling 'was by nothing and out of nothing and cost R5000.The horse went on to win 14 races, including a Gr1!
Jack served on the Cape division of the Jockey Club for 21 years, sitting alongside men like Abe Bloomberg, Arnold Galombik, Abe Swersky, Judge van Huyssteen and Judge Banks.
Jack's grandfather, William Charles Winshaw, was an American medical doctor who came to South Africa during the Anglo Boer War.
He founded Stellenbosch Farmers' Winery in 1924, and remained the MD until 1962, when he retired at the age of 92.
Jack's father, Wally Mitchell, who also served as the MD at SFW, married William's daughter Nancy.
Jack grew up in Stellenbosch.

After completing his schooling at Paul Roos and at Bishops, he went to UCT and studied an ordinary BComm.  From there he got into investments and stockbroking and one of his first jobs was with the investment management group, Fergusson Bros.
He then spent 11 years with Old Mutual, becoming Assistant General Manager, before Allan Gray approached him again in 1988.
Jack retired mid-way through 2006 at the age of 61.
He said at the time that he didn't want to die behind a desk.
He enjoyed deep-sea fishing and visiting Bazaruto and had a passion for fly fishing with his son Jerome, a pastime they enjoyed together on his farm in the Little Berg in Natal.
He once said that South Africa is a beautiful country and it offers an incredible lifestyle, but cautioned, saying that there's an expression along the lines that 'living here is a little like having a luxury suite on the Titanic'.
He will be sadly missed as a man who loved the sport in what were probably its greatest years.
‹ Previous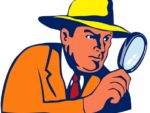 Mystery Durbanville Scratching