I seem to be surrounded by auction catalogues at the moment.
The NYS catalogue is still close by for reference, we had the Mistico broodmare and weanling sale last week, as well as the emotion-charged Moutonshoek dispersal.
And then there's the Klawervlei Farm Sale coming up in a few weeks. The BSA KZN yearling sale catalogue is already available online.
We bought four mares last week, spending a grand total of R26 000, picking up a winning, well-related daughter of Silvano, in foal for the first time, as well as the dam of Bize, not in foal, writes Oscar Foulkes,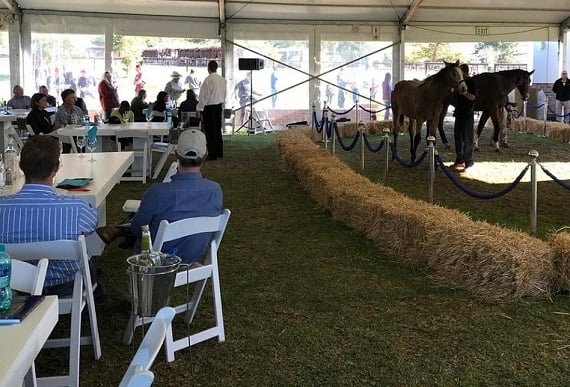 Then we took a big punt on the prospects of the promising two-year-old filly, Innogen, by buying both her stakes-placed half-sister and her Winter Oaks-winning dam (both in foal to The United States). If someone had suggested we put R19000 into a TAB account solely for the purpose of betting on this filly we'd call them crazy, and yet we did effectively the same thing.
They say horse sense is what stops horses betting on people. We clearly haven't yet learned that one!
The major auction of the year – for us, anyway – is the CTS Ready-to-Run on 23 November. When the bulk of your stud is based on homebred female lines cultivated over nearly 50 years, and you supplement with cheap mares that you think you can breed some good horses out of, it's hard to stand out at a regular yearling sale.
RTR gives us a chance to shine. It's a more expensive sale for us, because we've kept the horses an extra seven months. The buyer's way of looking at this is that we wouldn't spend the money if we didn't think the horses weren't worth it. The results prove this, although our 2015 draft sets a standard that is going to be hard to beat, with the graded stakes-winners Sergeant Hardy, Crowd Pleaser, Bishop's Bounty and Nordic Breeze being the star performers.
The first horse we pin hooked for RTR was the graded stakes-winner Wonderwall. He is finding form again at four with back-to-back wins at his last two starts. Also from that consignment was the stakes-winning Barrack Street, who won again in Mauritius over the weekend.
We've picked up six yearlings so far this year – a Querari colt at the Mistico sale in March, and five at Nationals (representing Trippi, Gimmethegreenlight, What A Winter and Master of My Fate). Even though we are not going to directly benefit from it, we paid the R5000 per yearling BSA added stakes premium – bear that in mind when bidding on our RTR horses!.
In the process of doing the pre-sale viewing, I hope I'm also learning stuff that's going to be valuable for planning our matings, which ultimately is the core of what we do. Seeing ALL the yearlings gives one a good sense of the range of physical types that a stallion produces.
The yearlings we've bought this year are all by proven stallions, but we're happy to include first season sires as well. Last year we picked up a Vercingetorix colt, and I was generally very impressed with his progeny. It's a surprise that he's getting this much early speed, but based on what I saw last year it's no surprise that they are winning races.
While I was viewing the Summerhill yearlings at NYS (Willow Magic was on my first-season list, but we couldn't afford any), Micky Goss shared a pithy insight into pin hooking:
"You make your money when you buy them, not when you sell them."
Too true. Buying well is at least half the job.
It helps to have a vibrant market to sell into, and in that respect we're on tenterhooks awaiting the outcome of the EU audit. Of course, outside of Adrian Todd's lobbying efforts, this is in the hands of third parties.
What is within industry control is the stakes earning opportunities available to sales graduates.
I haven't seen the detail, but I understand there will be substantial changes to the Cape's programme for two-year-old racing, in that some of the features will move into the summer season, including some adjustments to the sales races for RTR graduates.
Before anyone gets overly hot under the collar about this, I need to point out that the Royal Ascot meeting (mid-way through the British season) includes several Graded races for two-year-olds. And, back in the day, we had the colts' Nursery in January, followed by the COGH Nursery – probably at Grade I level – in March.
Sea Cottage broke his maiden early in December of his two-year-old season, and remained unbeaten until the Guineas, eight starts later. Colorado King's juvenile debut was on 28 October. He bumped the top-class colt Even Beat, from Drum Beat's first crop, and got beaten. At his next start he was again rolled by a Drum Beat, this time the smart Be Like Dad.
I'm not suggesting that all horses should start racing at the end of October, but one couldn't say that there was anything deficient in Colorado King's racing career.
There is evidence from studies conducted in the US that two-year-olds that have gone through breeze-up (RTR) sales remain more sound than horses that have had a more laid-back introduction to racing (read more about some of the science here: https://thoroedge.wordpress.com/2010/08/18/the-ideal-2-year-old-training-program/).
Regardless of the durability factor, RTR remains the only auction where buyers can see a sample of the purpose for which the horses are being purchased.
Breeding for the sales ring is not necessarily a good thing, but this particular sales ring is as close to a racecourse as one can get (well, in more ways than one, because the sale is held on a racecourse).
With RTR having the focus it does for us, it naturally leads to us having a much closer connection with what happens to our horses when they start racing. It's a lovely coincidence that at the same time as we have the excitement of the new crop being born, we are also watching our two-year-olds for RTR change from being woolly creatures into sleek, muscled racehorses.
We'll be at Durbanville racecourse in full force at the end of November, with a line-up of two-year-olds carefully selected from our own production, and a supporting cast of others that fell through the cracks at yearling sales.
I'm expecting catalogues to cover all available surfaces for another few months!
‹ Previous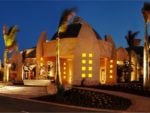 All Eyes On KZN Yearling Sale