Multiple past SA champion jockey Piere Strydom produced his vintage skills from the saddle and entertained the Gins 'n Roses crowd at Turffontein on Saturday to some serious world-class race riding win the Gr1 Computaform Sprint on Cape raider, Pacific Trader.
Fast approaching his mid-fifties, Strydom gave the top class young gun Diego De Gouveia a bit of a surprise when he appeared with a powerful lunge in the final stride to snatch victory from Princess Rebel.
The top jock, disillusioned with a lack of support from local trainers, was recently granted clearance from the Mauritius Turf Club to take up a contract with the Rameshwar Gujadhur yard. He is now sitting in limbo awaiting formal authority to pack his tooth-brush in to his suitcase and head to OR Tambo.
"I haven't heard anything further, so I am waiting. But life goes on. The bills don't stop and we have to earn a living," he laughed when talking to the Sporting Post on Tuesday.
"You know, it's quite a performance. There is paperwork, medicals, x-rays, NHA  clearance, approval from the Prime Minister – and the rest. My side is all done and dusted and the MTC have given me the green light. So now it's a case of waiting – and waiting – but I'm taking rides and carrying on as normal."
He said that he accepted his Champions Day rides with a firm commitment to fulfil them. He also said that things had looked up a bit with a touch more support since he went public.
"I think some guys may hesitate as I'm probably not going to be able to stick with the ride – especially if it's a horse with a feature programme. I notice I didn't get the nod again for Return Flight in the Gerald Rosenberg. But we take what we can and life goes on," he said philosophically.
Thirty seven years since he rode his first winner, Striker felt his career flagging and some professional boredom, riding at the same Highveld tracks three times a week, every week.
He intends to call it a day in 2021.
He has only ever ridden in Mauritius in the international races at the end of their season.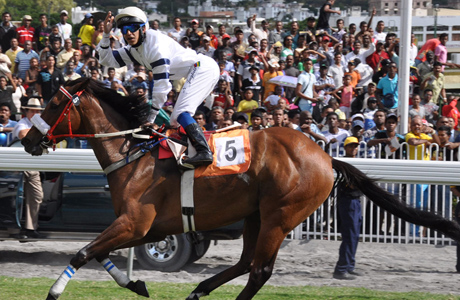 "I really hope it comes together. The track is tight and fast. The horses racing there are all experienced though. And the stable has the likes of the talented White River and Nebula. So we have the capacity to be very competitive."
He said that his sons would be staying with his ex-wife but would be coming out to visit.
"I'd love to have taken them with. But they're at school and I don't want to disrupt things and set them back."
‹ Previous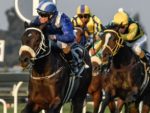 Hawwaam Stays A 121