Horseracing is supposed to be the brain game. It's not meant to be a lucky numbers hit-and-miss lottery.
With sectional timing now an official additional tool and freely available, is Joe Punter using it?
Straight race times may tell half the story but the breakdown of an event into 200m sections – with the aid of sectional timing – will tell the truer story of how it was run and whether it was a dawdle and dash, or an even tempered affair.
The pace and what happened where, is very relevant to the outcome and can indicate true or false form – over time. Favourites can come unstuck in a stop-start affair. Then the conspiracy theorists step out of the closet – the horse was given a bucket of water before the race. The jock is a crook. We have heard them all.
For years, our official timing system in this country only recorded the time taken by each horse for the full distance of the race.
But on 2 March the NHA, the custodians of the sport's integrity, sanctioned the legitimacy of a process that has fallen at a few hurdles along the way – but now appears to be up and running and a way of life at Turffontein, Vaal, Fairview and Flamingo Park.
A condition of the NHA's approval is that the statistics are freely available and in the public domain for at least 48 hours after publication on www.tellytrack.com.
"For me the chief purpose of sectional timing is to provide an insight into how a race was run, which in turn leads to a better understanding of each horse's performance," says Phumelela's Special Projects Manager Robert Garner
Garner says that the overall time of a race tells a story of its own and is invaluable in terms of comparing one horse's performance to that of another in a different race on the same or another day.
"Sectional times add a new dimension to the overall time because they show how that time was accomplished – in very basic terms slow early and fast late, or fast early and slow late. That in itself is invaluable – a horse well placed in a slow early-fast late race has an obvious advantage over a horse trying to come from far back – whereas the opposite is true in a fast early-slow late scenario."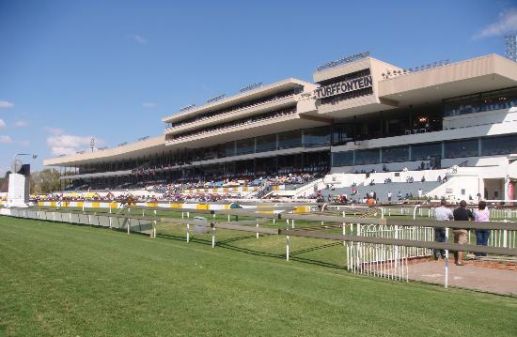 He says that Phumelela have added two analytical tools to sectional times in order to enhance analysis. "One is commonly used with sectional times and based on a simple law of physics in that the fastest way to run from point A to point B is to run at an even pace – or to be totally technically correct, to expend energy at the same rate throughout."
Garner confirms that to show to what degree a horse ran efficiently or inefficiently, they take a horse's overall time for the distance and divide it by the number of 200m sections – excluding the first section because of the impact of a standing start and other factors.
"Let's say a horse runs 1000m in 62 secs with first 200m section in 12 secs. Take 62 minus 12 = 50 and divide by 4 = 12.5 secs. Even pace for that horse 800m-600m; 600m-400m; 400m-200m; 200m-finish would be 12.5 sec per section – in sectional times we show by what percentage a horse strayed from even pace per section and overall. The greater the variance, the more inefficiently a horse has run – and the greater it's potential to improve on the performance next time it runs."
Have you visited www.tellytrack.com?
He cautions that as it stands, it's a very basic figure because factors like bends, hills and the like obviously impact on running an even pace.
He suggests that the interpretation of a lot of the information is subjective but that the benefits will bear fruit in time, as the statistical bank builds sectional time averages over different course and distances. This variance from an even pace can then be more accurately calculated and interpreted.
Obviously passionate about his subject, Garner says that they also display a horse's finishing speed (600m-finish; 400m-finish; 200m-finish) as a percentage of its overall time, with 100% equalling the same finishing speed as the rest of the race.

"Usefulness of this is that it describes the basic fast early-slow late or vice versa. If a horse's finishing speed (400m-finish) is higher, as a percentage (say 105%), of its overall race speed, it follows it finished faster than it ran the rest of the race – slow early-fast late scenario. In very basic terms, a horse running significantly faster at the finish than the rest of the race has raced or been ridden inefficiently and is going to cross the line with energy in the tank that is thus wasted and should have been expended in the race itself – not the pull-up area."
The veteran racing man says that sectional times are a great guide to future performances, but warned they are not a tipping guide.
"Used properly they give a better understanding of what happened and why – that should assist horseracing journalists in their reporting on races and tipping. Obviously it should also be of assistance to stipendiary stewards, handicappers, form students, trainers, jockeys etc – those prepared to invest the time to analyse the data."

He points out that sectional times will become more valuable as they build a database from which can be extracted average times per section per course and distance and, more importantly, the optimal way to run each course and distance.
"Once there is sufficient data – maybe over two year – an algorithm can be written to enhance existing speed ratings," he says and invited punters to visit the Tellytrack site.
Equimotion were contracted to install sectional timing and tracking for Phumelela's tracks.  Trackers are fitted in the saddle cloths in a specially stitched pocket.
Sectional times and speed data is produced live by Equimotion and processed by Tellytrack for commercial consumption via their website. In line with industry standards they track every horse's sectional time and register these times at every 200m section in every race.

These 200m sections are pre-surveyed points and never change – as with all pre-surveyed race starting points.
Rail movements are taken into account by the operator and published daily before racing.
The main difference between the Equimotion technology as compared with GPS tracking used by other professional sports, is apparently its high accuracy and it's live capacity.
So what are we waiting for?
Read more here – click on the image

‹ Previous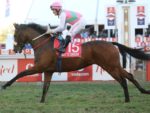 Snaith Out To Conquer