Gavin Lerena will be riding the Eric Sands-trained Rainbow Bridge in the Vodacom Durban July.
Sands and owner Mike Rattray had been under the impression Anton Marcus would be aboard their charge Rainbow Bridge.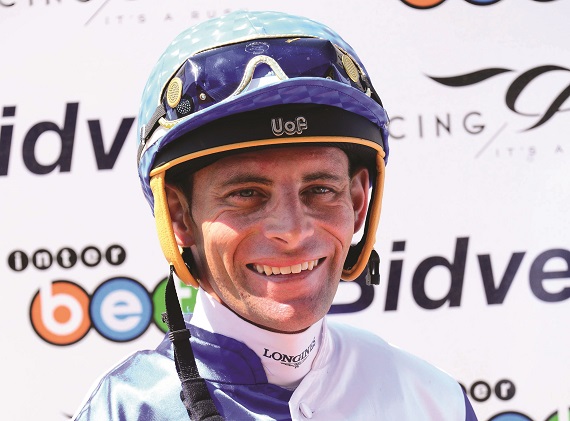 However, Marcus made his intentions of riding Hawwaam clear even before he rode Rainbow Bridge in the Gr1 Rising Sun Gold Challenge on Saturday.
Sands said he would not want somebody on his horse who did not want to be there and a replacement was sought.
Lerena had stated some time ago he would jump at the opportunity to ride Rainbow Bridge in the July, although at the time of making that statement he was probably not reckoning with Hawwaam being in the big race.
Lerena was originally the regular rider of Hawwaam but as he is retained by Wilgerbosdrift and Mauritzfontein Studs he had to ride Cascapedia in the Grade 1 Premier's Champions Challenge in early May and thus lost the Hawwaam ride to Marcus.
Hawwaam duly won the Champions Challenge and De Kock stuck with Marcus for the Grade 1 Daily News 2000, which Hawwaam also won.
Sands said he had been "a little disappointed" with Rainbow Bridge's third place finish in the Gold Challenge on Saturday.
He said, "I would like to see what the result would have been with a clear run."
Rainbow Bridge's path was blocked by a hanging in Cirillo just as he was coming to challenge the eventual winner Do It Again. Marcus had to check and switch outward.
Sands was surprised Rainbow Bridge, under the circumstances, was still able to rally back for third.
He said Marcus' only comment after the race was, "He definitely needs further."
Click on the image below to read the SP digest

Rainbow Bridge was seen to be a little bit keen in the running early on when Marcus reined him back in order to slot in to a midfield position.
However, in Sands' opinion the Ideal World gelding did not "over race."
He said, "He is the sort of horse if you just touch his mouth he will lift his head, but I don't think he was fighting."
Rainbow Bridge will receive half-a-kilogram from Do It Again in the July.
‹ Previous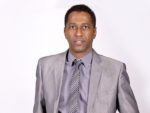 Winning Respect