Former veteran trainer Johan van Eck passed away in the Vaalpark hospital, Vereeniging, earlier today, after a short illness. He was 71.
Van Eck was a National log-leading trainer in the 80′ when he had over 100 horses in training at the old Newmarket. Names like Treble Chord, Wisconsin, Great Gusto, Classical Charm, Jabber and Flower Judge won multiple handicaps.
Van Eck's stable jockey, with whom he formed a powerful combination, was Paul Whitmore, who now resides in Australia.
In an interview with Turf Talk, Van Eck counted all the big-name owners of the time in his yard, starting with "TP" Smith, also including the notoriously difficult JP "Zwei" Herholdt, Andre MacDonald and Henry Devine.
The editorial states that  in the early 90's, Van Eck decided he had had enough. He phoned his owners and told them to fetch their horses. He kept a dozen for himself, a tally that dwindled to 4. He never grew his yard again.
Van Eck a big, burly man provincial rugby for Griquas in the position of flyhalf and he recalled in an interview: "In my first provincial match I weighed 160 pounds (about 70kg), but look at me today – this is what brandy does to you!" he told Charl Pretorius.
"You know, I always tell the young trainers, don't talk about your horses before they've raced. When their careers are done, when they've won many races and they achieved good results on the track you can speak about them. Let them do that first!" was a philosophy he preached.
The Sporting Post extends deepest sympathies to his family and friends.
‹ Previous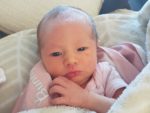 Warren In Fine Form