The NHA Handicappers published the undermentioned report of how they saw the Gr2 Post Merchants.
LA BELLA MIA has seen her rating upped from 97 to 99 after she took full advantage of a light mass to win the Grade 2 Post Merchants over 1200m at Greyville (turf) on Friday, 14 June.
The fact that LA BELLA MIA picked up only a minor adjustment for her win is indicative of the fact that, given her 2.5 kgs sex allowance, she was well weighted in terms of the conditions of the race.

In assessing the Post Merchants, the Handicappers believed that 3rd placed BOLD RESPECT was the correct line horse to use and as such his rating remains unchanged on 112.
Runner-up WYNKELDER also remains unaltered on 101 despite actually achieving a mark of 106, as the specific conditions of the race do not permit placed horses to have their ratings increased.
In other changes, SNIPER SHOT was dropped from 104 to his achieved 103, while SAND AND SEA was also cut by one pound, from 103 to 102.
GREEN PLAINS goes from 103 to 101, SUNSET EYES drops from 103 to 100, SEARCH PARTY drops from 108 to 105, RIVARINE goes from 103 to 101, PRETTY PENNY was cut from 92 to 90, and QUINLAN drops to 109 from 111 – having already been dropped to 110 after his previous race, which was after the issuing of the weights for the Post Merchants and which accordingly did not come into effect for this race.
‹ Previous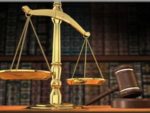 Simoto Apologises To De Kock