The National Horseracing Authority confirms that at an inquiry held in Cape Town on 17 June 2019, Jockey Bernard Fayd'Herbe was charged with a contravention of Rule 62.2.7.
This arose in that as the rider of HURRICANE SILVA, he caused interference to SPIRIT FESTIVAL, when he shifted in at about the 100m in Race 8 at Kenilworth Racecourse on 8 June 2019.
Jockey Fayd'Herbe pleaded not guilty to the charge.
The Inquiry Board found Jockey Fayd'Herbe guilty and imposed a penalty of a suspension from riding in races for a period of 7 days.
Jockey Fayd'Herbe has the Right of Appeal against both the finding and the penalty.
‹ Previous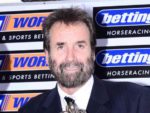 Laff's Back