The National Horseracing Authority confirms that at an Inquiry held in Durban on 13 June 2019, Mr R A Hill was charged with a contravention of Rule 34.1.
This arose in that as the trainer of the horse VAR'S DREAM, he started it in the first race at Scottsville Racecourse on 13 June 2015 when this horse was not registered in the name of its lawful Owner, namely Mrs T Morgan.
Mr Hill pleaded guilty to the charge.
The Inquiry Board found Mr Hill guilty and imposed a fine of R5 000, which is wholly suspended for a period of two years on condition that Mr Hill is not found guilty of any of the Rules pertaining to the registration and/or ownership of horses.
Mr Hill has the right of appeal against the penalty imposed.
‹ Previous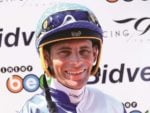 Lerena Gets July Plum