The leading sire this year, by quite some distance in America, is Quality Road.
The 2006 son of Elusive Quality stands at Lane's End where his 2019 Stud fee is $150,000.
A lot of that is on the back of his chief earner, City of Light, who has won $4 million of the $8,5 million that Quality Road's runners have earned this year.  He has been dominant in terms of his Grade 1 winners in 2019 and is $800 000 in earnings ahead of Tapit, who is now 18 years old, and is 2nd on the log, writes Michael de Broglio.
Those that could have booked Quality Road at $75,000 two years ago are obviously kicking themselves now.
It is important to note that the advertised prices for sires in America are not always the real price that people are paying. 
The stallions generally bring the advertised price in their first year, especially if they have won several races or in the case of American Pharoah, have won the Triple Crown. His first year was a high rate of $200,000.
Typically, stallion prices drop in the second and third years at stud in America before the progeny start running.  After that, if the offspring do well or poorly, then the stud fee can go up and down quite dramatically from their fourth crop.
In that regard, while American Pharoah is often reported in the media as costing $200,000, which was his fee for the first season, the actual price that most breeders have been paying for the second and third season has been $85,000.
Two or three years ago it appeared that Uncle Mo was almost assuredly going to be the next leading sire in America with his early crops really firing.
However, his results have declined since there have been more runners on the ground.  He is certainly very impressive to see in person, especially if you see Uncle Mo and American Pharoah on the same day with Uncle Mo being a far more impressive physical specimen.
He is currently 11th on the list with a stud fee of $125,000 and 2019 earnings of $4,4 million.
One should not forget that in 2016, with only two crops of racing age, he finished third on the general sire list.  His subsequent results, against that background, are naturally disappointing and he obviously needs to have a big winner.  His leading runner in 2019 is group 2 winner Moon Colony, who has won over $293,000.
He does not have a dominating runner at the moment compared to his first crop of 3yo's which included Eclipse Award winning and multiple Gr1 winner Nyquist, who went on to win the 2016 Kentucky Derby.
In terms of the younger stallions, who are currently featuring quite high on the logs, include Lookin at Lucky (sire of the controversial winner of the 2019 Kentucky Derby, Country House) who is 8th on the log and Kantharos, now 11 years old, is 10th on the log.
Both of these stallions are standing for a stud fee of $20,000. Lane's End, who stands Quality Road, has a number of younger stallions on the sires' list including The Factor born in 2008 standing for $15,000 and whose progeny have won $3,8 million this year and Union Rags who is highly regarded by many, was born in 2009 and whose progeny won $2,5 million, stands for a fee of $60,000.
Obviously, the stakes are far higher in America than in South Africa, but one can certainly see that the leading sires cost a lot more. 
The most expensive listed sire at the moment is War Front who is only 9th on the leading general sires' list.
His 3yo colt Omaha Beach was the favourite for the Kentucky Derby before being scratched this year and he has 3yo colt War of Will who won the Preakness Stakes (the second leg of the American Triple Crown).
\He commands a stud fee of $250,000. Tapit, who, if you are a follower of Tesio, who was not a believer in older stallions at all, is an older stallion foaled in 2001 and has the second most expensive stud fee at $225,000.  He is, as noted above, currently second on the log.
The leader, when it comes to third crop sires, is currently Violence, who stands at Hill 'n' Dale, naturally again in Kentucky.  Violence stands for $40,000 and is the son of Medaglia d'Oro who currently stands for $200,000 making him the third most expensive sire in America at the moment.
In terms of second crop sires, the leader at the moment is Goldencents.  He is the first North American sire from his generation to already have two graded stakes' winners.
‹ Previous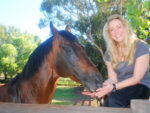 Silvano's Reign Of Power