Expert race times analyst James Willoughby has given a big thumbs up to Ascot's sectional timing system, which is available for the first time this year at the Royal Meeting.
Willoughby is a regular face on Racing TV and his wisdom has earned him 17.6k followers on Twitter, where he can be followed as Prof_Hindsight. He is a long-time advocate of sectional timing and the edge that it offers to race analysts.
Welcoming its availability at Royal Ascot he said on Saturday: "We've seen throughout the week that the way that races are run varies considerably and can have a profound impact on important races. Every section of a race requires, in theory, equal effort from the horse, but that's not the way races are run. Races are run in a manner that some parts are run much more strongly than others, and horses who gain lengths in those sections need to be upgraded against those who gain their lengths when the pace is slow.
"The difference between the two things is impossible to tell with the eye. The final time of a horse race is fairly pointless, but sectionals help us to understand them to a point where we can catch lightning in a bottle."
Willoughby is still analysing this week's data but said: "I think Laurens, though only sixth in the Queen Anne, ran an absolute screamer, and that the St James's Palace winner Circus Maximus should be rated as having won by much further, whereas some analysts believe runner-up King Of Comedy was unlucky.
"The St James's Palace was slowly run early, but they ran very hard round the bend and into the straight and Circus Maximus put in a huge amount of effort to burn off Too Darn Hot and make it easier for the second and fourth-placed Skardu to close on him. The sectionals for the Norfolk were interesting too, and I believe the winner A'Ali, put in the fastest single furlong so far."
Ascot's sectional timing system was installed last year and underwent rigorous testing before being launched for the first time at Royal Ascot. There were teething problems still on day one, owing to a frequency issue, but these were soon ironed out. The data was captured nevertheless and is available on line.
Will Aitkenhead, Ascot's Industry Affairs Manager, has project managed it all and said: "The system is operated by Swiss Timing on behalf of Longines and, working through a chip in the saddlecloth and GPS, is accurate to within 5cm. We are pretty happy with the data it is producing and the graphics that are up on the screen."

Pinpointing data that has caught his eye, Aitkenhead added: "Stradivarius' final three furlongs in the Gold Cup were quicker than anything else that day apart from the Norfolk. They didn't go slow, but it was steadily run and he has such a turn of foot that as soon as the gap opened he could go through it. His sectionals were very similar to Champions Day here last October in a similar type of race. He's a phenomenal horse.
"Friday's data showed that the distance travelled by King Edward VII winner Japan was nearly 17 metres further than Bangkok, yet he still won by four and a half lengths, so you can upgrade that by as much as you like."
Data from the first four days is all online now.
 It can be found at www.ascot.co.uk/longines-sectional-timing-at-royal-ascot.
‹ Previous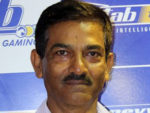 Roy…Beware, It's Never Enough