The NHA Handicappers have reported on Saturday's epic raceday at Hollywoodbets Greyville.
Vodacom Durban July (Grade 1)
DO IT AGAIN has seen his rating increase slightly from 125 to 126 after he won the Gr 1 Vodacom Durban July for a second year in succession at Greyville on Saturday.
In a finish that was dominated by the two highest rated horses in the field, it was decided that runner-up RAINBOW BRIDGE was the correct line horse to use when assessing the race.
There is plenty of form this season between the two, who are clearly the best older horses currently in training by some margin, a fact which was again reinforced by this result.  Being the line horse, RAINBOW BRIDGE remains unchanged on 124.
In the unfortunate absence of HAWWAAM, it was left to TWIST OF FATE to emerge as the best of the three-year-olds in third place.  He was the highest rated three-year-old to actually contest the race and his rating also remains unchanged on 117.  Fourth placed EYES WIDE OPEN ran to his rating of 109 in spite of meeting with some trouble in running and his rating therefore obviously also remains the same.
Several drops were made to horses who finished unplaced.  DIVINE ODYSSEY goes from 111 to 107, LADY IN BLACK drops from 112 to 110, HEAD HONCHO goes from 122 to 119, MADE TO CONQUER drops from 108 to 106, and LEGAL EAGLE is down from 115 to 113.
Garden Province Stakes (Grade 1)

CELTIC SEA's rating was upped from 114 to 115 after she captured the Grade 1 Garden Province Stakes (WFA) for fillies and mares over 1600m at Greyville on Saturday.  Here, it was the winner's fellow three-year-old TEMPLE GRAFIN (who finished) fourth who was used as the line horse, in the belief that she was very unlikely to have run worse than the 107 she achieved when beaten by a bigger margin against her own age in the Grade 2 KRA Fillies Guineas over the same course-and-distance in May.  Accordingly, her rating remains unchanged.
Runner-up OH SUSANNA was trimmed from 116 to 115 to make her the equal of CELTIC SEA, while third placed SNOWDANCE goes up from 110 to 112 after what was an excellent effort from the deepest draw in a field of 14.
Fifth placed VISTULA showed herself to not be out of place in her first try at Grade 1 level, and her rating has been raised from 98 to 105.  In other changes, ROSE IN BLOOM drops from 102 to 100, ELUSIVE HEART goes from 98 to 95, and AL DANZA drops from 99 to 96.
Dstv Gold Vase (Grade 3)



WALTER SMOOTHIE's rating has been increased from 95 to 98 after he stayed on well to win the Grade 2 DSTV Gold Vase over 3000m at Greyville.  Third placed STRATHDON maintained his run of consistent form in staying events and was used as the line horse, which means that his rating remains unchanged on 101.  Runner-up DYNASTY'S BLOSSOM also remains on the 93, the rating off which she raced here.
In other changes, WONDEROUS CLIMBER drops from 84 to 83, PACIFIC CHESTNUT was cut from 91 to 90, BALLAD OF THE SEA goes from 79 to 76, and WARFARER was dropped from 85 to 84.
Betting World 2200 (Handicap) (Grade 3)
SHENANIGANS has had his rating increased from 94 to 97 after he came from near the tail of the field to win the Betting World 2200 on handicap terms over 2200m at Greyville on Saturday.  Third placed THE DAZZLER and fourth placed ZILLZAAL were used as the co-line horses, and therefore their ratings remain unchanged.  Runner-up GIMME ONE NIGHT goes up from 92 to 93.
Several drops were made to the ratings of unplaced horses.  BIZE was dropped from 97 to 96, BUNKER HUNT goes from 112 to 110, CHARLES was dropped from 104 to 101, and TOP CLASSMAN has been cut from 84 to 83.
Engen Performance Stakes  (Handicap) (Listed)
INFAMOUS FOX has had his rating increased from 110  to 112 after he won the Listed Engen Performance Stakes over 1600m under top weight of 62 kgs at Greyville on Saturday.  The Australian-bred gelding had won the equivalent race under 10 kgs less in 2018.
The third placed dead-heaters SOCIAL ORDER and CROWN TOWERS were used as the line horses here, so their ratings remains unchanged, while runner-up SILVER MAPLE (who looked desperately unlucky not to win after repeatedly encountering traffic problems) was raised from 92 to 93.
THANKSGIVING drops from 104 to 102, SNIPER SHOT was dropped from 103 to 102, LUNA CHILD was trimmed from 88 to 86, Q THE MUSIC was dropped from 94 to 92, MARCHINGONTOGETHER was dropped from 102 to 101, and MR ROY was dropped from 97 to 96.
Press release issued by NHA on Monday 8 July 2019
‹ Previous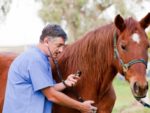 NHA: The Horse Comes First