The Fairview start incident on 10 May, where the incorrect horses were loaded, led to action against officials as an investigation had shown that the NHA Starters had failed to perform and fulfil their functions and obligations.
As in a similar incident in February, nobody noticed and the Sporting Post drew the NHA's attention to it.
The NHA reported at the time that as this was the second offence of this nature, an internal disciplinary process would take place and the appropriate sanction dished out.

At Fairview on Friday we note that in the final race the all-clear flag was only raised after the gates had been sprung. The starter usually reacts to an all clear indicator from the flagman,
The official stipes report fails to mention this possibly important, possibly insignificant, occurrence.
We note that the same official who was in charge on 10 May, was on duty on Friday.
In an addendum to Friday's stipes report, it is reported that an investigation has been opened into various incidents regarding the weighing in and out of Riders by the Clerk of Scales on 8 and 12 July 2019, in the Eastern Cape.
'In this regard, the matter has been advanced to a disciplinary hearing. Upon completion of the matter, a more detailed report will be published.'
‹ Previous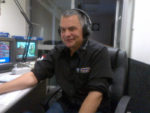 Shaheen – maybe…just maybe?