The hype and champagne success of the Vodacom Durban July last Saturday had a dark pall cast over it by Phumelela's sobering 911 call issued via a stock exchange announcement on Friday.
The frightening impact of the horseracing gods having maxed their banking facilities and in such obvious disarray, with short-term commitments under pressure and even stake cheques potentially not being paid in the near future, are too damaging to even consider for the wider industry.
It goes to the very core of stakeholder confidence at all levels.

We have heard of market corrections and fundamental change – but this car crash in slow motion, as an SP poster put it, is picking up momentum with great haste.
But there are problems further afield, too – the basic difference in Hong Kong, in an admittedly different world, being that they seem to talk from a unified front and are actually innovating – not just talking or bickering.
They even know how many customers they have and are actually listening to them.
Stop for a moment – answer the question – who actually runs South African horseracing?
The South China Morning Post reports that the Hong Kong Jockey Club's betting turnover on racing plunged HK$1.6 billion from the start of March until the end of June, virtually falling off a cliff after more than a decade of enormous growth.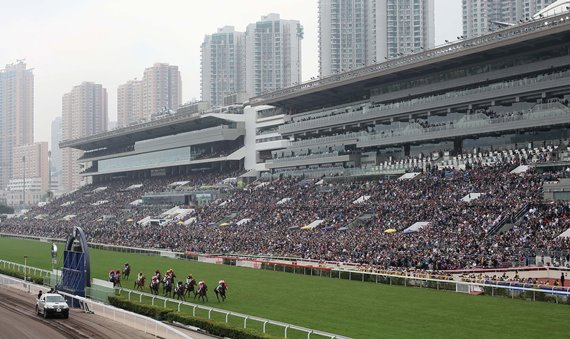 Racing turnover more than doubled from 2005-06 (HK$60 billion) to 2017-18 (HK$124 billion), so the sudden dip has many espousing theories about what has gone wrong.
Turnover is the lifeblood of racing – it single-handedly supports the industry, enabling the Jockey Club to be the highest taxpayer in Hong Kong while also being a major charity donor. Without it, everyone suffers. As will happen here in SA – with many jobs at stake in a country with already record unemployment levels.
In 1998-99 the Hong Kong Jockey Club had two million customers in what many remember as "the good old days" but it became complacent and that number more than halved to 900 000 in 2005-06.
Knowing it needed to reinvent itself, HKJC officials embarked on a revitalisation project from the start of the 2006-07 season, spending somewhere between HK$7-8 billion in up­grading facilities, technology, racing and the entire customer experience.
While the fundamentals may differ, what did we do here? Introduce Racing It's A Rush?
The Hong Kong Jockey Club also introduced rebates to encourage bigger punters to spurn other markets, dangling a return of 10 per cent for losing bets of HK$10,000 or more.
"It is probably a long story to explain what has happened," Jockey Club chief executive Winfried Engelbrecht-Bresges told the South China Morning Post.
"It is complex – from competition, from product, from customer segments, the com­mingling, the illegal market – it has to be a holistic discussion. You need turnover for the long-term sustainability of the sport. We knew when we did our budget [for this season] that there would likely be a correction. [We were facing some] difficult challenges."
Attracting more quality jockeys and trainers is also on the agenda.
And race programming is another aspect to receive attention – with the meeting on June 8 in particular giving Engelbrecht-Bresges nightmares after a HK$191 million drop (12.7 per cent) decline on the corresponding card.
There were too many dominant favourites, it was not competitive and with nothing better than a Class Three race on the programme, it did not drive interest.
"It comes down to a product and excitement issue. I think one of the key things with Hong Kong racing is the close finishes and the competitiveness of the racing. It's not just about revenue, it's about excitement," Engelbrecht-Bresges said.
"We will look and see if we change the Class system. A lot of people have databases. When we changed to flexible ratings bands, the reaction from our customers was not very good. They were complaining because they have a certain logic – how they look at horses in which class. So if you do something like this, you have to be really sure that the customers like it."
The Hong Kong issue is not unique. Racing is under pressure in the UK and France. Can we learn from the experience? Has anybody here ever asked our customers what they liked?
Excerpts from www.scmp.com