The battle for the national jockey championship between Muzi Yeni and Lyle Hewitson is not lacking needle and it spilled over in the second at Greyville on Saturday.
The two came together repeatedly during the running of the race with the stipendiary stewards taking a dim view of some unprofessional riding by both jockeys. The official stipes report does not go into detail but both riders will face an inquiry.
It all started at the 900m mark with Yeni's mount Mr Greenlight shifting out off the heels of Tommy Grand resulting in Mr Greenlight and Hewitson's mount, Moon In June, coming together.
Yeni appeared to elbow Hewiston who retaliated by forcing Mr Greenlight back in behind horses. The bland report reads "…. bumping when racing in close proximity. An inquiry will be opened into this incident."
From here, Hewitson took his mount around runners but his challenge was short-lived in the straight allowing Mr Greenlight to come back at him with Yeni taking up his running forcing Hewitson it ease Moon In June off the heels of Mr Greenlight.
"At the 400m Moon In June was carried out and was eased off the heels of Mr Greenlight. An inquiry will be opened into this incident."
Yeni then took his frustrations into the boardroom. "A further inquiry will be held into jockey M Yeni's conduct in the boardroom," concluded the report.
Both riders have been maintaining a punishing schedule in their hunt for winners and exhaustion must be a mitigating factor. Yeni will have ridden in over 1800 races this season while Hewitson has clocked up over 1500 races.
With two meetings left, Hewitson leads Yeni by two winners.
www.goldcircle.co.za
‹ Previous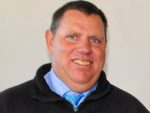 Six Gun Greeff Takes Charge!