The handicappers have assessed the weekend's feature racing and provided their detailed reports.
Final Fling Stakes (Grade 3)
PLATINUM CLASS remains unchanged on a merit rating of 98 after her comfortable defeat of five rivals in the Grade 3 Final Fling Stakes for fillies and mares over 1800m at Kenilworth on Saturday 20 July.
The Handicappers felt that the consistent runner-up LIBRA was the correct line horse to use, and so she remains unchanged as well on 89.
In rating the race this way, the winner in fact runs to only 94, four pounds below her rating of 98, but PLATINUM CLASS did achieve 98 when winning a Listed race three weeks earlier and so remains on that mark.
Third placed GLAMOROUS LIFE was raised from 78 to 81 and accordingly would meet fourth placed PEARL JAM (whom she beat by four pounds here and who remains unchanged on 77) on the correct terms if they were to meet in a handicap.  In other changes, MISS KATALIN drops from 91 to 88 and CORAL BAY goes from 84 to 81.
Champagne Stakes (Grade 3)
NASTERGAL has seen her rating upped from 88 to 93 after she won the Grade 3 Champagne Stakes for fillies and mares over 1200m at Kenilworth on Saturday.
Here the Handicappers applied some discretion, for in using runner-up OSTINATO as the line horse NASTERGAL actually runs to 95.
However, the race was run at a crawl in the early stages and NASTERGAL was enterprisingly ridden to pinch a break at the right time, and it is felt that she is probably flattered by the bare numbers.  Hence, she was given some leeway.
OSTINATO as the line horse remains unchanged, while third placed CROWDED HOUSE was upped from 77 to 83 (a rating she raced off for much of the early part of the current season.)
Fourth placed TOO PHAT TO FLY was dropped from 94 to 91, which is the only other change made to any runners in this race.
‹ Previous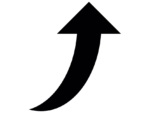 Domestic Population MR Increase