Changes seem inevitable for the survival of the sport of racing in South Africa as we enter the final full week of an eventful season.
Fragmentation of interest groups and divided fronts, not so hidden agenda's, a tough economy, and downright poor management decisions – and maybe even too much talk without action  – has seen us slide into one of the darkest times in our history.
While in the UK they may have slightly different issues at hand, suggestions that racing and betting face an 'existential threat' as a result of increasingly negative attitudes towards gambling, both in Parliament and in the British public in general, are becoming a reality.

Richard Flint spent 18 years at Sky Bet, including a decade in the top job. He was also, almost uniquely for such a senior executive in gambling, willing to engage with punters on social media and explain – or attempt to explain – why his firm restricts the stakes of regular winners.
"The profile of people who think of gambling as a vice and harmful, and argue that it is those things, is higher now than it has been in my experience over the last 20 years," Flint told the Racing Post.
"That perspective is more influential among policy makers than other perspectives. That is why I think it is a dangerous moment for the betting industry and by extension for the racing industry because there are more politicians with a very negative view of the industry than there are with a positive view."
‹ Previous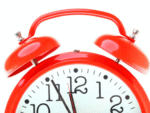 Kenilworth – Early Start & End