While the smashing Twice Over gelding Do It Again deservedly swept the boards at the Equus Awards on Tuesday evening, there has been some debate about the expert panel's preference for him over the Eric Sands star, Rainbow Bridge, in the Champion Middle Distance Horse category.
The distance range applicable to this category is 1800m to 2200m, and while we would like to believe the panel use their judgement and experience ahead of pure mathematics – as they did in the case of Got The Greenlight over Eden Roc in the Champion 2yo category – it is difficult to understand how they found Do It Again over Rainbow Bridge here.
The Snaith runner won exactly one race – the 2200m Gr1 Durban July – a handicap/ conditions event in the season in this distance range, where he beat Rainbow Bridge. His other two Gr1 successes were over a mile.
In contrast, Rainbow Bridge won the 2000m Gr1 Sun Met – a weight for age contest – where he beat Do It Again, as well the Gr1 Champions Cup, run over 1800m, again at weight-for-age, at season's end.
The third nominee Hawwaam won three Gr1 races from 1800m to 2000m. But two of those were against his own age group.
We hardly expect the voting panel of Matthew Lips, Alistair Cohen, Lennon Maharaj, David Thiselton and RA chairman, and the panel's non-voting chairperson, Larry Wainstein, to justify their call.
They don't have to. But they certainly seem to have messed up here.
They also told us the awards are based on graded races, and in particular Gr1 races.
Interestingly, our usually well-informed and sharp SP readers actually sided with the panel in this category in our Equus poll.
They went with Do It Again (58.54%), ahead of Rainbow Bridge (28.05%) and Hawwaam (13.41%).
While it's water under the bridge – excuse the pun – this anomaly may be a good reason to get next year's Equus panel to physically meet and sit around a table to discuss the pro's and cons and share opinions before a final decision is made.
It's in forums like these where a glaring 'error' like this may well have showed its cards.
That has to be better than merely submitting selections via email like a secret ballot and waiting for a final decision. That's not professionally transparent.
The industry at large, and stars like Rainbow Bridge and his connections, deserve much better.
‹ Previous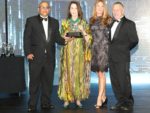 Cookie Monster's Equus Award