TAB is taking all possible steps to ensure customers do not suffer any financial prejudice arising from the official result for the last race at Flamingo Park yesterday being changed.

The National Horseracing Authority (NHRA) mistakenly declared a triple dead heat for third place in Race 9 and only corrected the error some 10 minutes after the official result had been posted.
TAB initially paid out according to the original official result and then had to amend the result and payouts in terms of the corrected official result, which was 2 Poster Girl first, 6 Crown Charka second, dead heat for third 3 What A Sarah and 13 Meet The Logans.
The corrected official result obviously caused significant changes to winning combinations and payouts initially declared for the Place, Swinger, Trifecta, Quartet and Place Accumulator pools.
Although in no way to blame for the change to the official result, TAB is taking the following steps to ensure that customers are not disadvantaged:
* The Quartet pool is being refunded to satisfy international commingling partners, but anybody with a winning Quartet ticket can submit a claim and TAB will pay them what the correct official dividend would have been. All losing tickets will be refunded in full.
* Any TAB cash customer who was paid out before the corrected official result and received a lower payout than should have been the case can submit a claim for the difference. This applies to Place, Swinger, Trifecta, Quartet, and Place Accumulator bets.
* TAB account customers' balances will be adjusted automatically in terms of the above.
* In-store TAB customers who cashed what later proved losing bets can treat their payouts as a windfall.
TAB customers wishing to submit claims must ask the branch manager for a claim form and any assistance they require in terms of submitting the claim. Call TAB Customer Care on 0861 444 822 for more information.
‹ Previous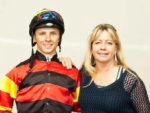 Bremner Matter – Some Facts Emerge