The popular Inglis Digital Online Auctions will move to a bimonthly schedule effective immediately following successive record sales.
In a stunning July auction completed last Thursday night, a southern hemisphere record gross for an Online Thoroughbred Auction was achieved, with  A$2,246,300 traded.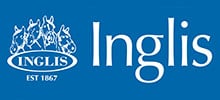 The sale gross eclipsed the previous record of A$1,751,650 set at the June auction. Stakes-winning filly Kinky Boom (Spirit of Boom) and O'Reilly mare Guelder – in foal to Zoustar – were equal sale toppers, selling for A$150,000 each.
Sheamus Mills Bloodstock bought Kinky Boom  from McEvoy Mitchell Racing while Greenhaven Park Stud was the winning bidder on the Musk Creek Farm-offered Guelder.
In total, two horses sold for A$100,000 or more and seven for A$60,000 or more. This brings to 91 the number of sales for A$50,000 or more since 2018.
Based off recent successes, overall demand and significant client feedback, the Inglis Digital Online Auctions will now occur twice per month.