Assistant trainer Michelle Rix and her veteran Milnerton-based Dad Harold Crawford will train in a partnership from 28 August.
One of the heaviest apprentices of his year, the 66 year old Harold Crawford has recently suffered ill health and has been assisted by his daughter.
Harold stopped professional race- riding in 1969 and then briefly rode in the Cape Hunt before setting his sights on the training ranks.
He joined Atholl Fisher and then Reg van Minnen, before becoming an assistant to Basil Lewis in 1972. Basil trained off Neville Ross's premises in Gordon's Bay and when he gave up training, Harold took over the yard and struck out on his own in February 1976.
Another snippet of interest from the latest calendar is the fact that as the National Horseracing Authority is a signatory country of the Asian Racing Federation, the National Board has decided to adopt Asian Screening Limits (ASLs) for the substances indicated below, effective 1 September 2019.
When the below ASL detection limits are exceeded in the laboratory screening process, qualitative confirmatory analysis will be followed to confirm the presence or absence of the relevant prohibited substance.
*Firocoxib: 2 ng/mL in plasma
*Dantrolene: 0.1 ng/mL (of 5-hydroxydantrolene) in plasma
*Ketoprofen: 2 ng/mL in plasma
(under the condition of a single IV or oral dose)
This information and other details relating to Asian Screening Limits will be published under the Laboratory section of our website www.nhra.co.za.
‹ Previous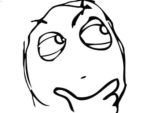 What's The Question?