Stephanie Miller claims that she was framed by a rival trainer when Bongo Dance tested positive to testosterone when he ran second at Flamingo Park last November and when needles with traces of the same prohibited substance were seized by National Horseracing Authority officials at her stables a month later.
The Kimberley trainer, speaking to journalist Michael Clower, also maintains that the cattle prodder found at her training premises in June was there innocently and that she would never use it on a horse.
She has been fined R238 000 for these two offences and for a third – an out-of-competition specimen taken from Cape Rebel in May being found to contain traces of the banned anti-inflammatory Flunixin. In addition, she has had her trainer's licence withdrawn for three months for the cattle prodder case, the withdrawal suspended for 12 months provided she is not found guilty of a similar offence in the meantime.
Mrs Miller said: "There has been an absolute hate relationship between us (my brother and I) and another trainer for a few years now and we had threats from him saying that he would make sure that our horses tested positive."
When asked if she was implying that this trainer was responsible for the gelding Bongo Dance testing positive to the male hormone testosterone (which would have jazzed up the horse) she replied: "Definitely and in my bakkie they found five needles, and one of these was on the floor without a cap.
"I train for my brother (Francois du Toit) and I opened both his and my betting accounts to the NHA to show that we put not a cent on Bongo Dance that day. But under the rules the trainer is responsible for everything connected with the horse under his or her care."
Mrs Miller admits giving Flunixin to Cape Rebel. "The horse pulled a tendon, was in terrible pain and I couldn't get a vet at the time. I admitted my guilt to the NHA and said that this is what I did because I cannot see a horse in pain."
But it is the cattle prodder that has really brought down the NHA's wrath and seen Mrs Miller vilified on social media and in the correspondence pages of the Sporting Post website.
Cattle prodders, whose tips can produce an electric shock, are real Dick Francis stuff so far as racing is concerned.
The work rider is instructed to carry one instead of a whip and towards the end of the gallop he gives a loud shout, touches the horse with the prodder at the same time as he presses the relevant button and an electric charge shoots through the horse. After receiving this treatment in two or three subsequent gallops he knows exactly what the shout means.
When it comes to the race the jockey is told to shout a furlong or so out and tap the horse with his whip. No electric shock but the horse believes he knows what is coming and takes off like Usain Bolt.
"I am not an animal abuser and I would never do anything like that to a horse but that cattle prodder had been sitting in my office for two years unknown to me," said Mrs Miller. "My brother and I have a farm and two years ago we sold the cattle and bought game.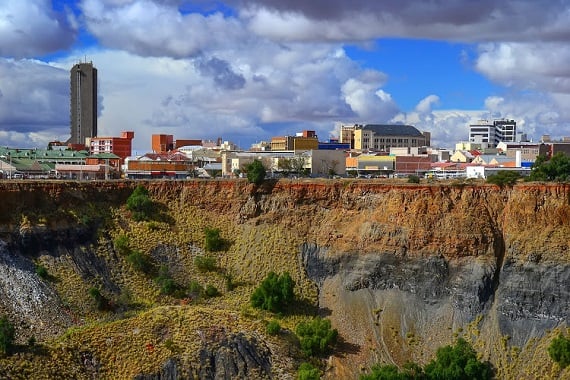 "I loaded the cattle onto a truck to take them to the auction. I had a prodder on the farm but that day it wouldn't work. I took it with me to the stables and asked a trainer friend to have a look at it for me. He didn't know what was wrong and left it there but my staff put it on the top shelf in my office without my knowing. The NHA raided my office on June 24 and they found the prodder. I have photos of it with the battery acid leaking out of it. But it was in my possession so I am responsible."
Mrs Miller, 58, is the widow of Peter Miller who was the top trainer in Kimberley for nine seasons on the trot before his death from a heart attack at the age of 60 in April 2011. Their son Sean took over but was killed in a motor accident in June the following year and Mrs Miller, known as Steph to her friends, then assumed control of the training operation.
She has decided not to appeal against the fines and the suspension because of the cost of further legal action.
"I had an advocate representing me in the testosterone case and I have received an account for R293 000 for that alone. I have decided that I am going to go out of racing. It has been a terrible time for me this last week although losing my husband and losing my son were far worse."
www.goldcircle.co.za
‹ Previous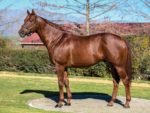 Visionaire – Family On Fire