Newly crowned SA champion trainer Sean Tarry's chief jockey Lyle Hewitson has departed for a stint in Hong Kong, so will need to be replaced.
He said, "I don't want to force any new relationship but have got a lot of horses and those who put in the hard work will get the opportunities."
Sean Tarry did not believe he had the firepower to win last season's National Trainers championship so it came as a bonus along with his season's chief target of "getting Chris (van Niekerk) over the line."
Loyal owner Van Niekerk will receive the South African Champion Owner award for the second time at the Equus Awards on Tuesday evening, where Tarry will receive the Trainer's trophy for the fourth time.
Tarry said, "I thought Mike and Justin had the goods last season. It is usually the trainers who win the R4 million races who win it, so maybe it was days like Scottsville which kept us in the race."
Tarry won three Grade 1s in one day for the first time in his career at Scottsville's annual Festival Of Speed meeting in May and was unlucky not to clinch a Jackpot of Grade 1s as Cavivar was hampered in the Allan Robertson Championship and lost by a head. Tarry also sent out the trifecta in the main race, the Tsogo Sun Sprint.

Tarry will approach this season like last and said, "I will just tack on and if things look good will start worrying."
His dual Grade 1 winning sprint-miler Celtic Sea will remain in training although she is not a certainty to go down for the Cape Summer Of Champions season.
Grade 1-winning sprinter Chimichuri Run is also not a certainty to travel down as there is only one proper race for him, the Grade 1 Betting World Cape Flying Championship over a five furlong distance which is a touch sharp for him, although it is a tough five furlongs.

Tarry said realistically speaking he did not appear to have a Sun Met horse, unless the three-year-olds put their hands up, as Cirillo, whilst having proven class, was not as good as the like of Do It Again and Rainbow Bridge.
He said a line could be drawn through Grade 1 Tsogo Sun Gold Medallion winner Eden Roc's run on eLan Gold Cup day in the Grade 1 Premier's Champion Stakes over 1600m as something had worried him on course and he had become uncontrollable in the parade ring.
He labelled Putontheredlight, runner up to Eden Roc in the Grade 2 Durban Holden Horseshoe, as another of his three-year-old classic hopes for the season although added races like the Dingaans and Cape Guineas were the true tests which showed whether a horse was up to it or not.

He mentioned a number of horses as candidates to clinch him a third successive Gauteng Summer Cup.
He said, "I have a couple of nice horses off decent marks. Lord Silverio had a premature injury last season which put paid to his campaign and he is back in training, there is Al Mutawakel (unbeaten in three starts), Zillzaal has had the gelding he needed badly, although the Summer Cup might come too soon."
He will also target the defending champion Tilbury Fort at the Summer Cup and will consider running his Grade 1 SA Fillies Classic, Grade 2 SA Oaks and Grade 2 Gerald Rosenberg-winner from last season, Return Flight, although he said it was not the perfect race for her.
Gold Circle have allowed Tarry to take a "sabattical" from his KZN satellite yard at Summerveld which he will open again for the SA Champions Season.
www.goldcircle.co.za
‹ Previous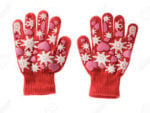 NHA's Kid Gloves Approach Under Fire