The R110 000 Qatar National Stud Apprentice Cup, a race ridden by Qatar apprentice jockeys without crops, is carded as the tenth race on Sunday's Hollywoodbets Scottsville card.
The 1100m contest is not included in the exotics and is weighted on merit rating bands.
With a unique trainer incentive, including an R11 875 first cheque for the winning conditioner, it is a pity that only eight runners will run – but this could also be as a result of limited apprentices available.
The winning horse's groom gets a R625 first cheque.
The inaugural event, run as the Al Rayyan Apprentice Cup in 2017, was won by Paul Lafferty-trained Tropical's Son ridden by Abdulla Saleh, – who was riding his first winner.
Racing remains on the upgrade in Qatar.
Widely experienced former National Horseracing Authority of South Africa Racing Control Executive Dave McGillivray took up the position of Chief Steward with the Qatar Racing and Equestrian Club when leaving here at the end of 2014.
He confirned to the Sporting Post on Friday that he is still in the position.
Horse racing has always been part of the Arabian Culture and the Qatari's have been racing their horses for centuries. Officially horseracing was established in 1975 by an Emiri decree. The Racing Season consisted of 4 official racedays with Thoroughbred and Arabian races. Unofficially there were many more. Starting Stalls from Australia and a Photo Finish System were used for the first time.
In 1991 a local company constructed a new racetrack with the existing Grandstand being upgraded. At that time the Racing Season was increased to 12 race days, with 5 races each day. Races were programmed for Thoroughbreds, Local Thoroughbred and Arabians.
In 1994 a new track was again constructed by a local company. The Racing Season was increased to 20 racedays. Overall Prize money was increased from $500,000 to $2,000,000. The photo finish was upgraded to a Lynx system and New 16-stall starting gates were purchased from Steriline, Australia.
In 2001 the French Company Gregori commenced construction of the current Al Rayyan Race Course. This project incorporated modernised Grandstand, air conditioned stabling, Indoor Horse Swimming pool, new Vet Hospital and Farrier Section.
There are are three positions available in Qatar – click here to read more
Get your racecard – click on the image below

1st R68750, 2nd R22000, 3rd R11000, 4th R5500, 5th R2750
QATAR NATIONAL STUD APPRENTICE CUP CONDITIONAL GRADUATION
Maidens, 1 & 2 time winners
1
7
Celebration Rock (AUS)
60
72
CA
*S Salem
Paul Lafferty
2
2
Harmonica
58
68
BA
*A Rashid
Duncan Howells
3
5
Krishnies Jet
55.5
63
BA
*R Ali
Garth Puller
4
6
Sauvage
55
62
CA
*A Hamad
Paul Lafferty
5
3
Mokoko
54.5
61
A
*A Saleh
Paul Lafferty
6
1
Charlie-Fox
52.5
57
CA
*A Mubarak
Michael Roberts
7
4
Great Dictator
51
54
T A
*M Ali
Michael Roberts
8
8
Jonathan
50
50
B
*K Abdulaziz
Yadav Singh
Same Trainer – Not Coupled on Tote
(1,4,5) (6,7)
‹ Previous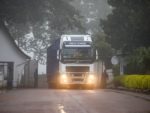 Transport Contractor Was Ready To Roll