The Cape Yearling Sale, widely regarded as a regional sale of genuine quality and great value, now boasts a race for qualifying graduates that will be held at Kenilworth  during the Cape Summer Season of 2021.
Announcing the positive news for buyers and breeders, Bloodstock South Africa CEO Michael Holmes said that the traditional value-for-money Cape Yearling Sale had a rich history of producing outstanding performers.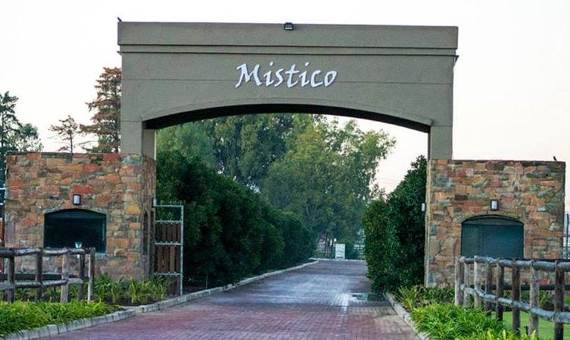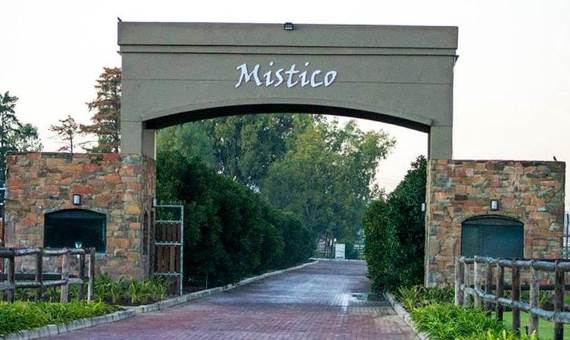 He added that the linked feature, scheduled on a prestigious high-profile raceday on the Cape Summer Season calendar, was a logical move to raise the bar by South Africa's oldest thoroughbred sales company.
Stakes winners of the ilk of present day Drakenstein stallion Gold Standard (see below), as well as Gr1 Daily News 2000 winner and 2019 Cox Plate & Melbourne Cup entrant Surcharge, have gone through the ring at this sale and the impressive honour roll extends to the likes of Doosra, Elusive Heart, Final Judgement, Green Pepper, Hack Green and Princess Peach, amongst others.
Holmes said that local racing operator Kenilworth Racing had been most accommodating in agreeing to the inclusion of the Cape Yearling Sale race on a major day of their premier season.
"It's a privilege to make this announcement and heartening to commend the co-operation and willingness of the Kenilworth Racing board to embrace BSA in the sport's best interests. The spin-offs for racing in the region, as well as for all related stakeholders, goes without saying. We are also pleased to again offer our loyal buyers the prospect and incentive of a richly deserved medium-term return. The full details of the race conditions and the stakes offered will be announced soon."
The Cape Yearling Sale will be held on 28 February 2020 at the Mistico Equestrian Centre in Paarl.
Entries close on 10 October 2019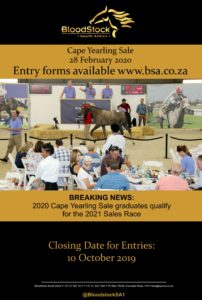 This good news comes hot on the heels of the recent announcement by BSA that the stake for the twelfth renewal of the Emperors Palace Ready To Run Cup, which is to be run on Charity Mile day 2 November at Turffontein, has been increased to R1 million with immediate effect.
The 2019 Emperors Palace Ready To Run Sale will be held at the TBA Sales Complex in Germiston on Sunday 3 November.
All enquiries may be directed to Ashley de Klerk on Tel 031 – 303 1017 or via email on [email protected]
‹ Previous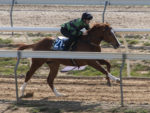 Flashy Chestnut Flies