The race is on for places in the R1 million Emperors Palace Ready To Run Cup to be run over 1400m at Turffontein on Saturday 2 November.
The race is restricted to eligible graduates of the 2018 Emperor's Palace Summer Ready To Run Sales.
The increase in stakes this year was the product of a collective spirit of co-operation between all stakeholders, which included Emperors Palace, Phumelela, the Racing Association and BSA.
The race aims to engage the best of the three-year-olds purchased at that sale and in order to achieve that goal, the handicappers will be producing a weekly log of the best performers.
The field size will be limited to 16 runners plus two reserve runners. The final field will be determined by a panel appointed by the racing operator.
Topping the first log is Visionaire filly Spiritofthegroove who is trained by Sean Tarry.
She is a winner of one race and has placed in three other features. She has a merit rating of 106.
There is a tie for second place and that is shared by Gaian Glory, trained by Gary Alexander, and Seemyvision, who is under the care of Roy Magner.
It is also good to see horses from all over the country on the log, including KZN-based Enjoy The View, trained by Michael Roberts, and Yvette Bremner-trained Blushing Bride, who is based in Port Elizabeth.
It is also interesting to note that currently 17 of the top 27 on the log are fillies.
All to horses will carry 60kg but there will be a northern hemisphere allowance as well as a sex allowance of 2.5kg.
Entries close at 11h00 on Monday 21 October, supplementary entries close at 09h00 on Monday 28 October with declarations having to be in by 11h00 on Tuesday 29 October.
The latest standings
| | | | | | | | |
| --- | --- | --- | --- | --- | --- | --- | --- |
| Log 17/09 | Log 13/09 | Age | Sex | Horse | MR | Wns | |
| 1 | 1 | 3 | F | SPIRITOFTHEGROOVE | 106 | 1 | |
| 2 | 2 | 3 | F | GAIAN GLORY | 93 | 1 | |
| 2 | 2 | 3 | F | SEEMYVISION | 93 | 1 | |
| 4 | 4 | 3 | G | ENJOY THE VIEW | 92 | 1 | |
| 5 | 5 | 3 | C | BOHICA | 90 | 1 | |
| 6 | 6 | 3 | F | JUST KIDDING | 87 | 1 | |
| 7 | 7 | 3 | F | BLUSHING BRIDE | 86 | 0 | |
| 7 | 7 | 3 | G | LIVERPOOL CHAMP | 86 | 1 | |
| 9 | 7 | 3 | F | ANNATJIE | 84 | 1 | |
| 10 | 10 | 3 | C | BLUE SPARK | 83 | 0 | |
| 10 | 10 | 3 | F | TANGO TIME | 83 | 1 | |
| 12 | 12 | 3 | G | HURRICANE HARRY | 82 | 1 | |
| 13 | 13 | 3 | F | BLONDE BABE | 79 | 1 | |
| 14 | 14 | 3 | F | HIGHTAIL | 77 | 0 | |
| 14 | 14 | 3 | F | WIJDAAN | 77 | 0 | |
| 16 | 16 | 3 | F | BLACK TIE | 75 | 1 | |
| 17 | 17 | 3 | F | BELLE VIEW | 74 | 0 | |
| 18 | 18 | 3 | F | HOPSKIPANDJUMP | 73 | 0 | |
| 18 | 18 | 3 | F | KISUMU | 73 | 0 | |
| 20 | 21 | 3 | F | ASTUTE VISION | 72 | 0 | |
| 20 | 21 | 3 | F | MELLOW MUSIC | 72 | 0 | |
| 22 | 18 | 3 | G | EARTH SHAKER | 71 | 0 | |
| 23 | 23 | 3 | C | FOLLOW MY PATH | 69 | 0 | |
| 24 | 24 | 3 | G | KRYGER | 65 | 0 | |
| 25 | 25 | 3 | F | HOLLYWOOD THUNDER | 62 | 0 | |
| 26 | 26 | 3 | C | STAR OVER CAPETOWN | 59 | 0 | |
| 27 | 27 | 3 | C | LUMINANCE | 42 | 0 | |
| | | | | | | | |
| | | | | Alphabetical | | | |
| | | 3 | G | AFRICADIA | 0 | 0 | |
| | | 3 | F | BEAUTIFUL MIND | 0 | 0 | |
| | | 3 | C | BRAVE DEA | 0 | 0 | |
| | | 3 | G | CAPE DOCTOR | 0 | 0 | |
| | | 3 | G | CAPE PARADE | 0 | 0 | |
| | | 3 | G | CHECK ME CHECK YOU | 0 | 0 | |
| | | 3 | G | CHER AMI | 0 | 0 | |
| | | 3 | F | CLIFTON COUGAR | 0 | 0 | |
| | | 3 | C | CLUBMASTER | 0 | 0 | |
| | | 3 | F | DEEBAA | 0 | 0 | |
| | | 3 | F | DESERT SONG | 0 | 0 | |
| | | 3 | F | DIORAMA | 0 | 0 | |
| | | 3 | G | DRIZZLE | 0 | 0 | |
| | | 3 | C | ELYSIAN | 0 | 0 | |
| | | 3 | F | EUREKA MOMENT | 0 | 0 | |
| | | 3 | G | FENDA FENDA | 0 | 0 | |
| | | 3 | F | FINAL TRIBUTE | 0 | 0 | |
| | | 3 | C | FOR FRANCE | 0 | 0 | |
| | | 3 | G | FORT INDIGO | 0 | 0 | |
| | | 3 | G | FRITZ | 0 | 0 | |
| | | 3 | C | GO DADDY | 0 | 0 | |
| | | 3 | F | HIGHFALUTIN | 0 | 0 | |
| | | 3 | C | HILTON MIST | 0 | 0 | |
| | | 3 | G | ICE RINK | 0 | 0 | |
| | | 3 | F | IZZE KLOTH | 0 | 0 | |
| | | 3 | C | JAM CAT | 0 | 0 | |
| | | 3 | C | KATATOERA | 0 | 0 | |
| | | 3 | C | LEPRECHAUN | 0 | 0 | |
| | | 3 | G | MAGARI | 0 | 0 | |
| | | 3 | G | MR COOL | 0 | 0 | |
| | | 3 | C | NUMERICAL | 0 | 0 | |
| | | 3 | F | OLIVINE | 0 | 0 | |
| | | 3 | F | ONE-OH-WONDER | 0 | 0 | |
| | | 3 | G | PINCH POT | 0 | 0 | |
| | | 3 | F | PIXIE BELLE | 0 | 0 | |
| | | 3 | C | QUATTRO PASSI | 0 | 0 | |
| | | 3 | G | RAZY WAYZ | 0 | 0 | |
| | | 3 | G | RED IVORY | 0 | 0 | |
| | | 3 | G | RIDINGTHECREST | 0 | 0 | |
| | | 3 | F | ROYAL REWARD | 0 | 0 | |
| | | 3 | C | SEVEN PATRIOTS | 0 | 0 | |
| | | 3 | C | SHADOW CREEK | 0 | 0 | |
| | | 3 | G | STANTON STREET | 0 | 0 | |
| | | 3 | G | STUTGART | 0 | 0 | |
| | | 3 | G | SUNNY SIDE UP | 0 | 0 | |
| | | 3 | F | THANDEKHILE | 0 | 0 | |
| | | 3 | C | THE SANDWICH MAN | 0 | 0 | |
| | | 3 | C | VISION OF LOVE | 0 | 0 | |
| | | 3 | C | ZERO RATE | 0 | 0 | |
‹ Previous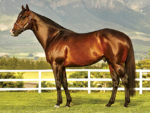 What A Winter Saturday Treble