The twelfth renewal of the Emperors Palace Ready To Run Cup to be run on Charity Mile day at Turffontein has received a handsome shot in the arm with the news that the stake for the 1400m event has been boosted to R1 million with immediate effect.
The 3yo contest, run on 2 November,  is restricted to eligible graduates of the 2018 Emperors Palace Ready to Run Sale and the news that the stake – payable all the way down to tenth finisher in a likely capacity sixteen horse field – has been effectively doubled, will be well received by all stakeholders.
Announcing the exciting  increase on Tuesday, BSA CEO Michael Holmes said that the positive outcome was the product of a collective spirit of co-operation between all stakeholders, which included Emperors Palace, Phumelela, the Racing Association and BSA.
"The stakes increase is a testimony to what can be achieved through a unified and collaborative effort in the very best interests of this sport that we are so passionate about. The willingness to put heads together and increase the stake, thus rewarding our loyal owners and investors, was never in question, and augurs well for racing's ongoing association with another winner in their own industry in Emperors Palace," said Holmes, who lauded all role players.
It's well documented that the Ready To Run Cup and the Ready To Run Sale, which will be held at the TBA Sales Complex in Germiston on 3 November, have been inexorably associated with Emperors Palace for much of the prestige entertainment destination's over two decades in business.
Peermont Emperor's Palace Chief Operating Officer Bob Yearham echoed Holmes' sentiments and said that the Charity Mile Day had become a foundation event for his company. He added that the news of the stakes boost was to be hailed as a 'major plus'.
"I have become very familiar with the benefits of the ready to run concept in our well established association with the auction and the associated race, and, coupled with a great day of quality horseracing and the enormous benefits to charity, we welcome the great news of the Cup stake going up to R1 million. It is an honour and a privilege to once again add our name to the event and we are looking to achieving new heights this year," said Yearham, a very familiar face in the racing community.
Michael Holmes confirmed that progress logs reflecting the standings of the possible final field contenders would be issued in the build-up to the race, as has become the norm in years past.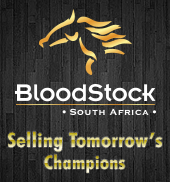 "Sixteen horses and two reserve runners will be carded. We would encourage trainers to optimise their focus on qualifying their candidates. It is always a high-quality sale and competition for a final field slot on the big payday is bound to be hot as we approach the first race entry date of 21 October."
Watch the media for all the big race updates!
All enquiries regarding the sale itself may be directed to Ashley de Klerk on Tel 031 – 303 1017 or via email on [email protected]
‹ Previous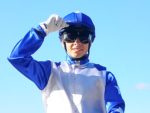 NHA – Hewitson Suspension