A total of 45 entries, including the 2018 winner Tilbury Fort have been received for the R2 million Gr1 Gauteng Summer Cup which will bring the curtain down on the 2019 Highveld Spring Season when the 2000m feature is run at Turffontein on Saturday 30 November.
The inaugural Summer Cup was run in 1887 as the Johannesburg Handicap. The race was won by outsider Haco, a five-year-old trained by Mr Du Plessis and ridden by J Bundy. Second, the 13-8 favourite, finished fourth.
Many famous horses have won down the years and they include Pamphlet (1917), Lenin (1940), Cuff Link (1963), Caradoc (1966) and Home Guard (1970).
One horse who really grabbed the public's attention was Java, trained by Jack Butler. He pulled off a remarkable Summer Cup hat-trick from 1956 as a four-year-old before going on to claim the honours again the following two years.
Elevation was to repeat those exploits almost 20 years later. Trained by George Azzie, the chestnut landed his first victory in 1972, when the race was run as the Holiday Inns for the first time. He went on to score again in 1973 before completing a fantastic hat-trick under a big weight in 1974.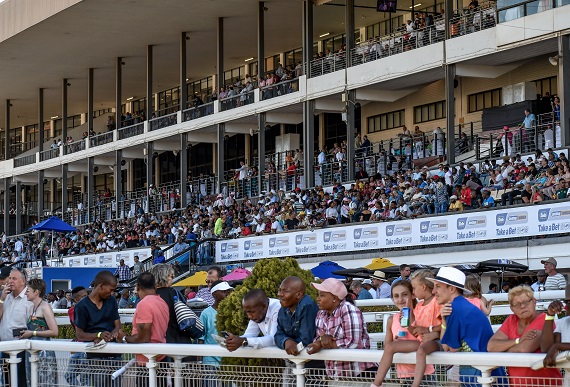 After Cape challenger King's Guard's victory in 1971, the name of the race was changed to accommodate a sponsor. As the years rolled by further changes to the name, conditions and date diminished the event's glitter and it eventually became the Champion Stakes, run in April.
In 1999 Phumelela reintroduced the Summer Cup to the racing calendar in its traditional format and the event is now firmly established as one of the "Big 4" on the country's racing calendar.
Trainer Mike de Kock has won the race a record nine times with six of those victories coming since the race's reintroduction.
One of the interesting 2019 entrants is Mike de Kock's champion 3yo of last term Hawwaam, who has not been seen since a late withdrawal from the Vodacom Durban July. Being a handicap, it is not known whether De Kock will rather aim him at the Cape summer features like the Sun Met.
Sean Tarry goes for a hat-trick of Summer Cup successes and has 11 entries.
His colleague Geoff Woodruff was the Summer Cup King, winning it four consecutive years from 2013 to 2016. The Guv has four entries.
GAUTENG SUMMER CUP (Grade 1)
0
Al Mutawakel
Sean Tarry
98
0
Ali Bon Dubai
Geoff Woodruff
105
0
American Indian
Stuart Pettigrew
106
0
Apache Too
Mike de Kock
93
0
Approach Control
Candice Dawson
108
0
Atyaab (AUS)
Mike de Kock
114
0
Barahin
Mike de Kock
122
0
Buffalo Bill Cody (IRE)
Mike de Kock
125
0
Camphoratus
R A Hill/S R Hill
118
0
Cascapedia (IRE)
Mike de Kock
117
0
Cash Time
Ashley Fortune
106
0
Come The Day
Chris Erasmus
83
0
D' Arrivee
Candice Dawson
99
0
Dark Moon Rising
Paul Lafferty
115
0
Diamond Dancer
Paul Peter
93
0
Divine Odyssey
J A Janse van Vuuren
117
0
Doosra
J A Janse van Vuuren
112
0
Green Haze
Alec Laird
102
0
Hawwaam
Mike de Kock
131
0
Horace
Ashley Fortune
106
0
Infamous Fox (AUS)
Candice Dawson
122
0
Insignis
Geoff Woodruff
112
0
Last Of The Legend
Sean Tarry
85
0
Like A Panther
Mike de Kock
112
0
Lord Silverio
Sean Tarry
95
0
Marchingontogether
Gavin van Zyl
116
0
Noble Secret
Mike de Kock
114
0
Palace Green
Sean Tarry
85
0
Roy Had Enough (AUS)
Frank Robinson
118
0
Roy's Riviera (AUS)
Frank Robinson
109
0
Russian Beat
Sean Tarry
93
0
Seattle Force
Stuart Pettigrew
99
0
Seattle Skyline
S von Willingh Smit
87
0
Second Request
Sean Tarry
107
0
Secret Potion
Geoff Woodruff
108
0
Seville Orange
Lucky Houdalakis
112
0
Shenanigans
Sean Tarry
107
0
Silver God
Sean Tarry
93
0
Silver Spectrum
Sean Tarry
93
0
Soqrat (AUS)
Mike de Kock
131
0
Sunshine Silk
Geoff Woodruff
105
0
Thanksgiving
Mike de Kock
108
0
Tilbury Fort
Sean Tarry
118
0
Wonderous Climber
Sean Tarry
93
0
Zillzaal
Sean Tarry
114
(45)
Second Entries close : 11h00 Monday 4 November 2019
Weights : Monday 4 November 2019
Final Entries close : 11h00 Monday 18 November 2019
Declarations by : 11h00 Tuesday 19 November 2019
Final Field : Tuesday 19 November 2019
Draws announced : Wednesday 20 November 2019
‹ Previous
A Blockbuster Match