I was shocked to read of the stupid decision to remove the daily doubles from 1 race to another.
Anonymous writes in the SP Mailbag:
I have now moved my business from the tote to a local bookmaker who gives me a double on each race. I now take wins, as well as my  PA and Bipot with him as well.
Then, could I request that Cecil be taught how to work out what the Bipot and PA are paying after the respective last leg of each. He either does not know, or is in a hurry to leave the studio. He is not the only presenter to do this.
These extra bets (perms ) with overseas venues included are a waste of time , unless respective fields (overseas ) are included in current computaforms .
Lets hope racing can survive the current hardships.
‹ Previous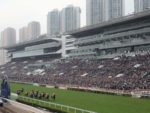 Betfair Challenged