The National Horseracing Authority confirms that at an Inquiry held in Durban on 29 August 2019, Trainer Mr L F 'Frank' Robinson was charged with a contravention of Rule 73.2.4 read with sub-rule 73.4.1.1.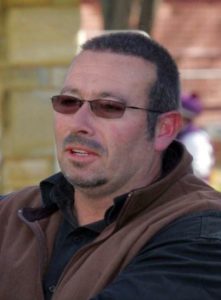 This arose in that he was the trainer of the horse STORM TUNE from which a urine specimen was taken after it had participated in Barrier Trial No. 100 at the Greyville Racecourse on 1 June 2019.
The specimen disclosed upon analysis the presence of 2-(1- Hydrozyethyl) Promazine Sulfoxide (metabolite of Acepromazine), a prohibited substance (classified as a class 3 substance in terms of the Guidelines).
Mr Robinson pleaded guilty to the charge and was found guilty of the charge.
After considering all the evidence the Inquiry Board imposed a fine of R34 000, of which R19 000 is suspended for a period of 12 months on condition that he is not found guilty of a contravention of the prohibited substances rules during this period.
Mr Robinson has the right of appeal against the penalty imposed.
‹ Previous
TAB Offer Post-Race Interviews