It is by now well documented that the horseracing industry and all its peripheral industries find themselves in dire straits, perhaps the greatest of crisis in the last 30 years, certainly since corporatization took place.
Many past experts, would be, want to be and actual experts have eloquently and not so eloquently been vociferous of their dissatisfaction with the current state of affairs using various forums and media platforms available, writes Paulo Do Carmo.

The voices are loud. What and whom has led us to the current status, and the disastrous path, down which we could potentially be heading has been discussed, finger pointed and announced with resonating echoes.
The reality is that the current status has been shaped by historical events, acts and omissions that were perpetrated over a long period of time and by the leaders of every one of these peripherals – all whilst the relevant stake holders (us), stood idle and inactive, a stark reminder of Nero fiddling whilst Rome burned.
Rome was the epicentre of the "world" at the time – What of racing?
There are many out there making suggestions – laymen, stakeholders of many origins and forms, on how it can be saved, changed, moved forward.
Some are meeting in secret, within closed networks, non inclusively and continually avoiding the lower ranks of the industry.
Several still in love with the idea of the Great Leader emerging, if only because we like reading biographies and fantastical history – focused on the myth that a perfect, virtuous and incorruptible leader will emerge from the clouds or the falling debris of what was once a thriving industry.
This has happened before, and never in a more extreme manner, than with the recent emergence of one Markus Jooste, and whilst many vilify and others defend, Markus Jooste for all his alleged crimes and doings, merely delayed the inevitable for an already obvious state of affairs, supporting a false economy within various sectors of the industry with allegedly ill gotten gains – the recipients continued with open arms and oblivious to the required action, aside from the blessing of the time.

The downward spiral of the racing industry had begun, albeit subtly, long before Markus Jooste was in full swing.
The fact is that we all ignored it and currently no-one has a definite plan or a clear cut strategy to present for support – not least the incumbents.
The incumbents is where it all starts – or so seems to be the conventional wisdom.
Factually though, it is known that in business, management and general organisational scenarios, "top-down" is always bad, "bottom-up" is always good – so why do stakeholders believe the good, the bad and the evil all starts with the incumbents (PGL. Gold Circle, The RA, NHRA and the Gambling Boards)?
Perhaps it does, because with them sits the ability to empower and enable the bottom up – the inclusion of the bottom for the betterment of the top.
We can say that markets are a system of mass cooperation. You compete with rivals, not blame them for your short-fallings, but you cooperate with your customers, your suppliers and your colleagues, even your competitors.
Business both needs and breeds trust, and in respect to all of these, the incumbents, and all of us who identify ourselves as stakeholders have failed miserably.
Jeff Bezos's (of Amazon fame) favourite saying is – 'Start with the customer and work backwards,' (bottom up) – and it is repeated and used as a mantra by all of the 650 000 odd employees globally – something for today's racing incumbents to ponder.

Let's pick on one of the incumbents for a bit, just a bit, without of course exonerating the others who befall the same ills – lets pick on PGL, who is the one charged with the foundation task of putting on the show, collecting, promoting and operating the systems that generate betting revenue, that in turn funds, a part of the regulator (another incumbent), the stakes for which owners race for, pay jockeys and trainers. Fund stabling, tracks, transporters, and a large myriad of support services that make the whole thing happen, at least in 4 of the 5 provinces that racing takes place in SA.
PGL, who recently claimed the potential of liquidation, has historically blamed competitors for their shortfalls, be they turnover, taxation, attendance figures, rather than look within for solutions.
The time, effort and resource, both human and financial, spent on this, has surely been detrimental to the solution provision?
I have yet to hear a local football club blame racing for a lack in attendance, or a fellow DSTV channel complain about the migration of viewers from their channel to Tellytrack, or a bookmaker blame the tote for the loss of clients, or a betting shop for the loss of customers to the local tote, or even a casino for their declining numbers because horse racing was attracting more players.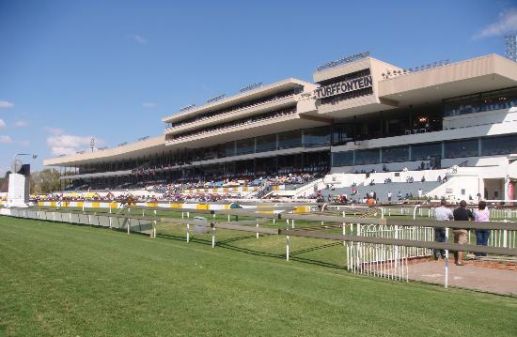 Yet PGL famously and publicly bemoans the fact that the challenges faced by these factors are affecting performance (almost every annual report without fail) – this is myth.
Competition is natural and stimulates growth, not impairs it.
As a more venerable example, they have used the Open Bet debate as propaganda for several years now, using several ploys to ensure compliance by bookmakers and other competitors, expanding valuable resources and creating negative perception amongst industry peers.
All this without once consulting with the customer, as to why this process exists and/or is used by the customer. Then providing a problem solving solution.
At the end of the day, we all know that a customer uses the Open Bet or ANY bet because of convenience, service, seamlessness of interaction, sometimes credit and comfort – what has PGL provided as a counter solution? Propaganda.
In the end the customer and markets will determine – as they have – the industry has suffered loss of revenue.

Without harbouring on the PGL shortcomings, these "performance challenges" without sustainable and viable solutions, addressed with time and money spent on propaganda and legal exercises, were paralleled with PGL becoming the darling of the JSE in dividend payouts – both in regularity and percentage as ROI – challenges indeed.
Shall we say that perhaps PGL has socialised the cost amongst the industry and privatised the reward to a small group of shareholders, to the detriment of industry stakeholders?
We could go on, but lest we harp on what has been said before, let us focus on a few small steps, and just in case everyone else thinks they are free from blame, and only the incumbents are guilty, remember "bottom up" – you are all in it:
Customer First…listen, co-operate, satisfy. If we start here, we are truly at the bottom and the trajectory will be clear. Tote customers, Fixed odds customers, owners – ALL customers.
Co-operate with your competitors – believe it or not, bookmakers are very friendly with each other, somehow avoiding collusion. Even casino operators seem to mingle and exchange ideas on a regular basis. Listen to operators who are willing to channel Tote turnover for a few % more, as opposed to total loss of revenue.
Innovate – Don't complain about numbers and lotto's and casinos, provide similar or better products – safely and reputably – Imagine betting on Roulette?
Share – not only with shareholders, but with those that provide the pieces needed for the puzzle to come together. Literally from Haymaker to Award winner.
Lead by example – Crying financial wolf at the door and calling for austerity doesn't look good when hosting officials at premium levels. Austerity, like charity, begins at home.
Use technology – Use technology, Use technology
Allow the market to dictate – do not dictate to the market. Customers do not need cows or cases of water, they need safe, comfortable environments, with better payouts – touchy one – less take out. In times of yore most of the so-called robber barons got rich by cutting the price of goods, not raising them. A lesson for the incumbents.
Allow for oversight – Real oversight, not by non representational organizations, or conflicted ones that are paid to regulate the entities needing the regulation. Remember William Easterby said that "The real cause of poverty today – now that it is avoidable – is the unchecked power of the state against poor people without rights" – This holds true to business.
Regulate – Protect the integrity of the sport, really do – not by just by fining the trainer, but by ensuring those in the sport earn a living wage (not a minimum one), that stakes are proportionate, that Associations are really associated – to everyone, that everyone is inclusive and that the rules are the same for everyone. Let the regulator be subjected to the oversight above – nothing speaks louder and clearer than transparent rules and open books – remember "from the people, by the people, for the people"? ALL of the people. Why is my groom who slept with my expensive horse, whilst he was sick and feeds it and has access to it everyday, not licensed, not known, not protected, not have a say? ALL of the people.
The Pipe – Think that perhaps the "pipe" supplier is the model going forward. Provide for an infrastructure that allows third parties to "plug-in" to the "pipe" and provide services. I venture to say that most bookmakers employ larger technical resource than PGL or GC or NHRA or the RA or any of the Gambling Boards – in case anyone hasn't noticed, technology is the way forward – allowing 3rd part access to the "pipe" will not only allow for the technical innovations to rise up, but for fertile ground for ideas and innovation to develop – all in all raising revenues and profile.
This all sounds rather easy and we could go on and on, and if anyone else was writing this, the pages would fill like a dam on a torrential night, it does need implementation and for that to happen it needs a willingness – from ALL – hopefully to do it bottom up, because the beauty of business is that when it works it rewards people for solving other people's problems.
It is 'best understood as an evolutionary system, constantly creating and trying out new solutions to problems in a similar way to how evolution works in nature. Some solutions are "fitter" than others. The fittest survive and propagate. The unfit die." – Ridley
‹ Previous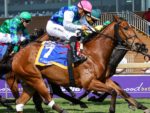 Lafferty Rocks Summer Challenge