After a whirlwind contract with the Rameshwar Gujadhur yard in Mauritius and having served a suspension, multiple champion Piere Strydom returns to the saddle at the Vaal today.
It's a quiet start for the veteran who only takes two rides – the first of which is Anatolio in the second race for Ashley Fortune.
Read his recent interview with the Sporting Post
The first race is off at 12h25, with the Bipot going off in the second at 13h00.
The false rail is set at zero on the back straight and bend, with a 3m spur at the 600m mark
Note that Apprentice T Juglall only claims 2,5kgs
First-timer / Rested horses comments
1 12:25 – ITSARUSH.CO.ZA WELCOMES YOU MAIDEN PLATE (3-year-old Fillies)
5 HEAR THE TEMPEST J A Soma: Too short will need the experience
7 GOLDEN WAND S Moffatt: Nice horse but will be green
8 DUCHESS OF WINDSOR J J van Vuuren: Smart filly but might still be a bit green
9 TAHITIAN ORANA A B Fortune: Nice filly, will need the run
10 NU BELL P A Peter: No comment given
11 CAPEESH J A Soma: Too short will need the experience
12 DARK SONG S G Tarry: No comment given
15 WALLAA (AUS) M F De Kock: Nice filly but too short
2 13:00 – ALL TO COME MAIDEN PLATE (3-year-olds)
4 TECHEILET C Binda: Not showing too much promise
6 BERGERAC S G Tarry: No comment given
9 LEPRECHAUN M/A Azzie: No comment given
10 VAR AGLOW C Dawson: Nice horse but might be a bit sharp
14 LADY SCARLETINA G J Maroun: Will need the run
3 13:35 – BOOK FOR CHARITY MILE DAY 2 NOVEMBER MAIDEN PLATE (3-year-olds)
1 DADS ROOTS A B Fortune: Working well but may need the run
6 CAIRON M/A Azzie: No comment given
14 STORMY WINTER D Nieuwenhuizen: No comment given
6 15:25 – WWW.TABONLINE.CO.ZA MR 68 HANDICAP
5 QUEEN'S JET G J Maroun: Will need the run
Comments by Phumelela Publishing
‹ Previous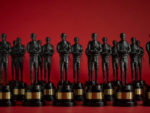 Jumping For Joy