Aldo Domeyer is to make a surprise return from Hong Kong and he will be in action at Kenilworth on Saturday where he has four rides.
The top jockey returns to the Cape this week for the birth of his child.
He rode 4 winners from 46 rides for gross stakes of HK$5,544,970 in Hong Kong this season.
Michael Clower reports on www.goldcircle.co.za that Alan Greeff has booked him for ante-post favourite World Radar in the Western Cape Fillies Championship and he has two mounts for Andre Nel – Congo Compaq in the mile maiden and Vikram in the MR90 Handicap.
When Domeyer did so well in his first few months in Hong Kong that he was offered a contract to return for the current season many feared that he had been lost to South African racing for good. Jockeys can earn a fortune in Hong Kong and Grant van Niekerk (who rode a double at Sha Tin on Sunday) has spoken of the thrill of riding in front of 50 000 people at meeting after meeting.
Before he left in April Domeyer was first jockey for Candice Bass-Robinson who said: "I am bringing down Stuart Randolph for my runners this Saturday. Aldo will again be riding for me in the future but it depends on how long he is going to stay."
The Sporting Post has learnt that former Champion Domeyer has been retained by Drakenstein Stud.
R350 000 WESTERN CAPE FILLIES CHAMPIONSHIP (Gr 2)
For 3 year-old FilliesNo Apprentice Allowance
1
17
Pretty Young Thing
60
105
A
A Marcus
Brett Crawford
2
5
World Radar
60
105
A
A Domeyer
Alan Greeff
3
1
Roll In The Hay
60
99
A
S Randolph
Candice Bass-Robinson
4
8
Third Runway
60
97
A
M Winnaar
Glen Kotzen
5
13
Driving Miss Daisy
60
96
A
D Dillon
Eric Sands
6
12
Athalia
60
95
A
C Zackey
Adam Marcus
7
14
Mirage
60
95
A
M Byleveld
Vaughan Marshall
8
11
Casino Queen
60
94
A
R Fourie
Justin Snaith
9
2
Somewhere In Time
60
94
A
S Khumalo
Justin Snaith
10
16
Drama Queen
60
93
A
A Andrews
Candice Bass-Robinson
11
6
Maidens Prayer
60
92
A
S Veale
Dennis Drier
12
9
Point Of Sale
60
92
AM
L Mxothwa
Glen Kotzen
13
7
Calypso Beat
60
90
A
C Orffer
Brett Crawford
14
3
Amy Johnson
60
89
A
R Khathi
Justin Snaith
15
4
Sailing Ship
60
87
A
*S Mbhele
Candice Bass-Robinson
16
15
Larentina
60
85
A
K de Melo
Eric Sands
17
10
Kelpie
60
85
A
Reserve 1
Brett Crawford
Same Trainer – Not Coupled on Tote
(1,13,17) (3,10,15) (4,12) (5,16) (8,9,14)
‹ Previous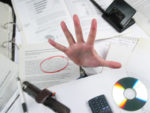 PE Stipes Under Pressure?