The China Horse Club has announced the appointment of Juan-Carlos Capelli as its new International Advisory Council Member.
In a glittering career Mr Capelli has established himself as an international leader in the fields of global sports marketing and the luxury industry, orchestrating and managing the ascent of international brand Longines for several decades.
Under his stewardship, Longines was elevated from a ranking of 15th in turnover for Swiss Watches to 3rd, in the process driving turnover 10-fold. It also established itself as a market leader for its sector in key centres like China and a growing force across markets in Latin America, Europe and Japan.
Mr Capelli is also the Founder and CEO of the International JCC Consulting Group.
"The China Horse Club's International Advisory Council are leaders of industry that have demonstrated excellence and share a common goal to create a better society," said Teo Ah Khing, China Horse Club Founder and Chairman.
"Juan-Carlos Capelli has set new standards of excellence in the luxury industry and in this industry's association with elite sport worldwide. Additionally, his understanding of international markets, particularly in China, is unparalleled. His appointment to the International Advisory Council of the China Horse Club is testament to his standing as a pioneer in his craft."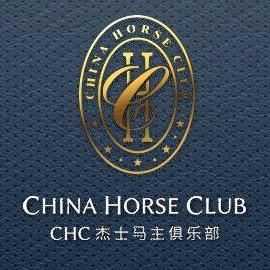 Mr Capelli joins a council chaired by the Honourable John Warren (Bloodstock Advisor to Her Majesty Queen Elizabeth II), Professor Dr. Joseph Deiss (Former President of the Swiss Confederation, Former Swiss Economic Minister, Former Swiss Finance Minister), Mr Andreas Jacobs (Chairman of Jacobs Holding AG and the Jacobs Foundation; Principal of Newsells Park Stud, Maine Chance Farms and Stiftung Gestuet Faehrhof and co-owner & co-breeder of 2019 Qatar Prix de l'Arc de Triomphe winner Waldgeist) and Mr Wayne Wang (Founder, Chairman and CEO of CDP Group Limited).
"I am very happy to join the International Advisory Council and to be of service to the China Horse Club and the causes it is supporting," said Mr Capelli.
"I believe in contribution and hope that my international experience and networks can play a role in delivering even greater success to the club."
Mr Teo was in Paris over the weekend to officially welcome Mr Capelli into the China Horse Club's International Advisory Council.
Mr Capelli will be officially introduced at the 2019 CECF Saint Lucia on 13 December 2019 when horseracing is launched on the island nation.
For more information about the China Horse Club please visit www.chinahorseclub.com
Press release published by China Horse Club on 7 October 2019