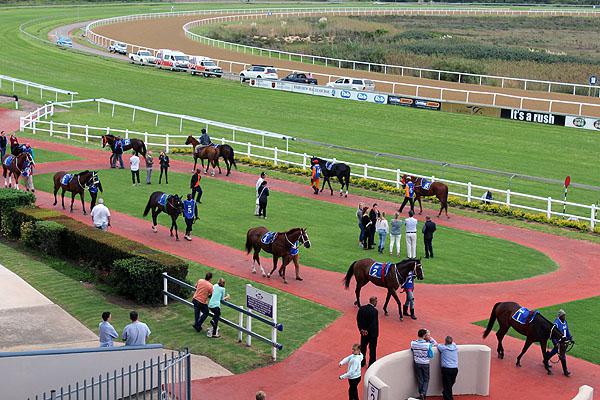 Fairview hosts eight races on the polytrack today.
The first race is off at 12h30 – it is also the Bipot opener.
The false rail is set at 3m out at the 421m mark.
First-timer / Rested horses comments:
1 12:30 – ITSARUSH.CO.ZA WELCOMES YOU MAIDEN PLATE (F & M)
1 STAVROS CHRISTOS E Kaknis: Will need the run
2 MYTHICAL GIRL A C Greeff: Needed time to mature
6 GERMINATION G D Smith: Expected to be green
7 LUNCHPACK S B Kotzen: Will need the run and further
10 SNOW HUNTER Y Bremner: Will need the run
7 16:05 – HOSPITALITY BOOKINGS FOR SUNDAY 27 OCTOBER NOW OPEN MR 72 HAND ICAP
10 THE DICTATOR E Kaknis: Will need the run
Comments by Phumelela Publishing
‹ Previous
MR's – How Useful Are They?