Readers who responded to the Challenge posted on this website some days ago have all received their free copies of the Sporting Post PRO for Saturday's meetings.
Two races were selected to put the usefulness of MR to the test:
Turffontein race 3
Durbanville race 7
There are two parts to this:
Initial thoughts for pre-race are below, and additional comments from everyone are welcomed. Post-race follows much later!
Turffontein race 3: MR 95 Handicap for Fillies & Mares – 2000m
Weights have been set according to the official handicapper's current MR's, which in theory should give every runner a fair chance.
To make a sensible analysis, it is necessary to test the reliability of the official MR of each of the runners: are they just about right, too high, or too low?
And that's where the trouble starts: we have no easy way of checking.
The official handicapper doesn't publish his actual race ratings for horses, only the ratings to be used pre-race – nothing post-race.
So how would we know?
We can make an educated guess, though, with added help from the published Sporting Post ratings, post-race for each run.
Let's take the runners one by one.
Flichity By Farr
The MR's for her last half a dozen runs are consistent, which is confirmed by the Sporting Post actual race ratings which are consistent as well.
She has raced over long distances and this 2000m is probably the minimum she needs.
This 5yo mare hasn't raced since the end of July, which is not a negative as she ran an excellent race a year ago after a similar break. That said, she has her first run for a different trainer (Nieuwenhuizen) here.
What about the level of her rating? Of her last few runs only one has been in a handicap, where she ran just under 5 lengths behind the winner in a 2400m race.
That could suggest she ran 2kg (4 MR points) below her assigned MR.
Pretty Border
She is stable companion to Flichity By Farr and has her regular jockey Munger in the saddle.
Does that make her the stable elect?
Pretty Border has raced with the same MR at her last three starts and has the same again here.
The first of those three was a handicap, where she was beaten a whisker, suggesting her MR was spot on.
She last raced at the end of July.
Bondiblu
Now a 7yo, her MR's have been moving up and down like a yoyo, mainly in longer distance races. The SP ratings show a similar pattern of inconsistence.
Her performances came both in handicaps and conditions races. Her last start was in a handicap where she was beaten 3 lengths over 2400m, so her MR probably was about right. It was left unaltered, and is about as high as it was earlier in her career.
Much depends on her current fitness (she last ran in August), and she would probably have liked it bit further.
Interestingly, her jockey Strydom doesn't often ride for trainer Marwing – he has 2 wins and 2 seconds from 7.
My Dream Chaser
She is a third runner for trainer Nieuwenhuizen, but doesn't have the services of regular rider Munger (who is on Pretty Border).
She won a handicap in September with MR 87 by 3.5 lengths (very comfortably at that), over 1800m. That caused her rating to go up to MR 95 two weeks later, when ran no sort of race, beaten 11 lengths. If that effort is overlooked, she might well be a little under-rated.
On the face of it, the filly is much improved following her break from May to August this year.
Emily Hobhouse
She won two handicaps over 2400m in June (by a length) and July (by a whisker), which made her MR go up by 9 points.
Her second increase (for the whisker win) was an excessive 6 points.
Next, after a break from July to September, she was beaten 3 lengths in a 1600m handicap.
She's possibly overrated somewhat on her current MR.
Rabia The Rebel
She ran 5th in a handicap in July, beaten 2.75 lengths and turned the tables on the winner 3 weeks later, on 2.5kg better terms, showing just how perfect MR adjustments can be. She won at 11/1…
Her only subsequent run can be ignored as her saddle slipped.
She's a consistent performer (which her Sporting Post ratings also show) and is probably rated about right.
Circle Of Latitude
She showed a sudden return to form when winning a handicap last time out, by a length, over 2000m.
That win followed four handicap efforts where she was beaten between 5 and 7 lengths in each, but those came after a lay-off from June '18 to May '19. Her last win earned her a 3 point increase, but she is still rated a few points less than last year. She could be a little under-rated here then.
Jacko Boy
She has two wins and a second from three starts since August, all in handicaps over 2000m.
Her last two efforts were a second by a whisker and a win by a whisker, which suggests her rating is about right.
Nevertheless, she got a 4 point increase for her last win, which looks excessive on the face of it. So unless she improves again here, she could now be over-rated.
Angelic Appeal
Now 7yo, she had a second (by a whisker) and a first (by 1.75 lengths) in handicaps in August.
Her win (despite a slipped saddle) made her rating go up by 4 points, which looks about right. She ran once subsequently, when reported not striding out, and beaten seven lengths.
Her rating is unaltered, and she looks rated about right for now. It is noteworthy that she had a much higher rating earlier in her career ( a comparable 92, vs 79 now).
From the above it should be possible to compile a shortlist of main contenders who have a rating advantage.
My Dream Chaser – looks underrated  7/1.
Circle Of Latitude – looks somewhat underrated 9/2
Angelic Appeal – rated about right (but with possible latent plus)  10/1
Rabia The Rebel – looks about right   12/1
Bondiblu – probably about right  6/1
Pretty Border – probably about right 7/1
Jacko Boy – possibly overrated  3/1F
Emily Hobhouse – possibly overrated 9/2
Flichity By Farr – probably overrated  7/1
To come to a final choice, there is of course the issue of pace in this smallish field, over 2000m on the inside track. Rabia The Rebel looks the likely front runner, but how fast she'll go is hard to guess. She might steal it, so 12/1 looks juicy?
Durbanville – race 7: Gr3 Matchem Stakes – 1400m
Conditions race as follows:
Open to Horses at Weight-For-Age + Penalties
Weights: 5-year-olds & older 57 kg ; WFA: 3yo – 7.0 kg
Penalties: In addition, further penalties to accrue as follows for races won in the period 18 months prior to the date of issuing of weights
Winner of a Grade 1 . . . . . 3.0 kg
Winner of a Grade 2 . . . . . 2.0 kg
Winner of a Grade 3 . . . . . 1.0 kg
Penalties not cumulative; sex Allowance of 2.5 kg for Fillies and Mares
This makes it straightforward to apply MR to the weights as the first step.
Make the adjustment like this: MR plus half-kilos less than 60kg, minus WFA (7kg for 3yo)
Undercover Agent  MR130  60kg  130
One World  MR127  58.5kg  127+3=130
Search Party  MR115  57kg  115+6=121
New Caledonia  MR109  57kg  109+6=115
Star Chestnut  MR109  57kg  109+6 = 115
Bishop's Bounty  MR107  57kg  107+6 = 113
Fifty Cents  MR105 57kg 105+6 = 111
Ready Steady Go  MR105  57kg  105+6 = 111
Pleasedtomeetyou  MR112  56.5kg  112+7=119
Sacred Arrow  MR110  56.5kg  110+7=117
African Warrior  MR 112  52kg  WFA-7kg  112+16-14=114
On MR, Undercover Agent and One World rate 9 points clear of Search Party and 11 points and more of the rest.
They both return from a lengthy break, but both have done well in the past after a break.
The betting supports the MR finding: Undercover Agent 13/10, One World 17/10.
African Warrior is an optimistic 6/1, the rest are in double figures.
Search Party at 33/1 could be a rewarding place bet.
Look forward to comments.
We'll do the post-race analysis after Saturday. That should be interesting!
‹ Previous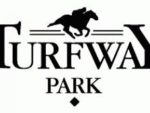 Turfway Park Saved