You can't say what you like anywhere – but more so in horseracing.
Comments made by trainer Lola Crawford during a telephonic conversation with a staff member of the NHRA, where she conducted herself in a manner which might have had the effect of bringing into disrepute the good name of the CEO of the National Horseracing Authority of SA, saw her fined R2500 which was wholly suspended for a period of eighteen months on condition she is not found guilty of a contravention of Rule 72.1.26 during that period.
Read more snippets on our weekly Short Heads insert – click here
Ed – excerpt from the NHRA rulebook
SPECIFIC OFFENCES (PROHIBITED PRACTICES)
72.1 CONTRAVENTIONS
Without in any way derogating from the provisions of the RULES, no PERSON shall:-
72.1.26 behave or conduct himself in such a manner which has or might have the effect of discrediting horse racing or which does or might bring into disrepute the good name of the NATIONAL HORSERACING AUTHORITY, a RACING OPERATOR, any training establishment, the ACADEMY, the STEWARDS or members of any committee of the NATIONAL HORSERACING AUTHORITY or any INQUIRY BOARD, APPEAL BOARD, INQUIRY REVIEW BOARD, the LICENSING BOARD, any OBJECTION BOARD or any RACING OPERATOR or any official of the NATIONAL HORSERACING AUTHORITY or RACING OPERATOR.
‹ Previous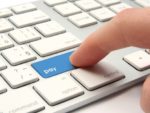 Owners – Pay Your Bills!