The Winning Ways Show is now off Tellytrack. We have fielded many questions as to how this transpired.
So it's time to go public with a letter to Sporting Post, write the Winning Ways Team.
The show was devised from discussions between James and Paul.
We wanted a TV show for racing enthusiasts, and initially we came up with "You be the Judge".
When this proposal was put to Tellytrack, we were informed a few weeks later, that they were working on a show with the same name! Funny how alike great minds think , but it takes knowledge and personality to make these things work. "You be the Judge "  never made it.
Never let obstacles get in the way of passion and inspiration! So Paul and I started working on a TV show that would cater for horse racing fans.
Winning Ways was conceived.
We needed support and Gold Circle, with the late Raymond Rogers, afforded us the opportunity.
They agreed to produce the show and obtained a slot on Tellytrack.
We started looking for  sponsors and knocked on many doors. I had met Johnny  Stark at Pretoria Tattersalls years ago, and approached Interbet to sponsor us. Gary Piha, who was now a partner in Interbet, was my bookie in my winter raids to Cape Town.
We had a productive meeting in which they agreed to become our headline sponsor. We could not have hoped for a better group of people to work with.
It has been over a decade since our first show and Johnny and Gary and the team have promoted us from day one. We salute them for their unstinting support and their commitment` through some tough times.
Interbet sold a major portion of their business to Phumelela. A few years later Phumelela decided to take us off air, and as a result Interbet unfortunately  relinquished their headline sponsorship.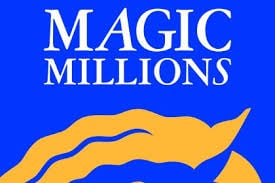 Magic Millions have been with us for many years and we are honoured with the partnership and to be able to keep Australian racing in the news. They are a superb sales company and, their product is up with the best in the world. We have had many other sponsors and we would like to thank them all for their support.
Where to from here?
This is where adversity has never got the better of Paul and me. We are both cancer survivors and true-blue lovers of horses and racing. We are also innovators. We believe in the show and so do our thousands of viewers who have given us the go ahead to find a solution.
YouTube is the answer.
But Winning Ways cannot survive on a weekly show on YouTube so we are morphing our YouTube Channel, "Winning Ways Show", to include free racing podcasts which will give punters a preview of the days racing.
This is not a tipping service and anyone can view this on our Youtube channel.

James has been doing podcasts for years with Interbet on KZN racing and this is a natural progression for our channel.
We will also do magazine shows on current racing topics.
These will be entertaining and thought provoking and will include the views of many contentious people within the industry.
There are many others who would love to tell their stories and we will seek them out and give them the platform to do so.
Watch this space and follow the show that has kept you informed for the past decade.
This should be fun so please go to our Winning Ways Show on YouTube, subscribe and like so you will not miss out!
‹ Previous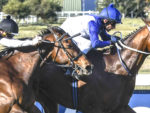 MR Challenge (3)