After being unceremoniously condemned to an undignified demise in the dusty reaches of Kimberley on 9 December, Northern Cape racing is likely to be given a three year stay of execution with a knight in shining armour coming to the rescue of one of South Africa's proudest racing jurisdictions.
There have been more mixed messages, about-turns and fake news generated from the day the two-man Joburg hit squad went in to deliver the death warrant to a shell-shocked group of trainers back in August.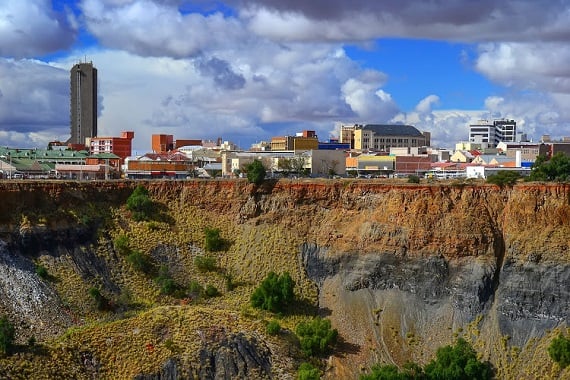 Not surprisingly, a reaction followed, questions were asked in the media – we were also slammed in the process – and the situation was compounded when local trainers were given until end September to confirm in which direction they would be headed. Talk about mercenary!
Another uproar followed at this unreasonable time-frame  requirement.
Then in mid September, Phumelela CEO John Stuart announced that options were being evaluated in conjunction with Gold Circle and other stakeholders, and that more details would be 'released soon'.
And since then the local stakeholders and the racing public have waited for news. The Sporting Post regularly gets requests for updates.
"We remain in discussion with Gold Circle and the RA in this regard," Phumelela Racing Executive Patrick Davis said today.
As we stated previously, the closure of the Kimberley racing community has widespread humanitarian and economic implications. We are talking families being uprooted and a massive hole in the cog of the broader racing economy.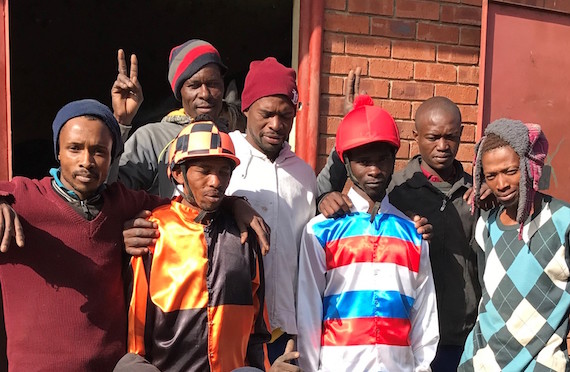 On Thursday we spoke to a few of the local trainers again. They are deeply thankful that they may be allowed to continue. But they are still asking for answers – like, 'how the hell did this happen?'
They are also concerned at a lack of a genuine turnaround strategy.
"There is a massive mistrust between us and the racing operator. We have been shabbily treated. There have been no apologies. We want them to embrace Kimberley – and not adopt a like it or lump it 'houding', as they have," said one.
Another trainer mentioned that the stakes cuts – while accepted as a necessary lifeboat – had not been properly explained – and where do they eventually lead?
"Take an MR 62 Handicap on this coming Monday's card. It pays out a first cheque of R23 200. That race gross is R40 000. Yet in July, the first cheque was R30 000 and the gross was R48 000. They mention stakes cuts of 12% – yet I calculate some are as much as 27%. We were already at the bottom of the food chain. Why skin us to the bone?"
There was also a concern that operational costs like feed and wages were on the up.
"Like most people countrywide, we have already had to tighten belts and cut staff. Shocking in a  country with a 29% unemployment rate. And I'm worried – like when an owner drinks his champers and enjoys leading in his winner. Then he ends up getting a winning cheque of R16 000. After the champagne has worn off, he is going to think that he fell into a time warp and is back in the 1970's," said another trainer.
"So we wait. Let's hope our rescuers have a love of the game, compassion for people and business acumen. This can't be allowed to happen again – we really are prepared to all pull together to make it work."
Read more in the SP Digest – click on the image below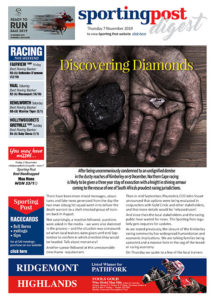 ‹ Previous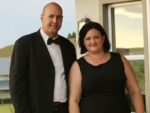 Wedding Bells