Trainer Leon Lotz pays a compliment to the track staff at Flamingo Park in a note to the Sporting Post mailbag.
He writes that he went to Kimberley on Monday for the first time in a couple of years.
He was there to gallop a few of his first runners-to-be.
"I must compliment all staff working at Flamingo.
I think the course and facilities and the garden are looking exceptionally good. Well done Jaap.
Heather welcomed us with a beer outside.
Cliffie Miller looks like Santa and Jannie Borman is just not getting older.
Media Rahilly still as strong as nails.
Well done guys!"
‹ Previous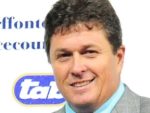 Kilindini To Cement Guineas Claims Today