It was a busy weekend on the local feature front and the NHRA Handicappers have released their assessments of the various races.
Peermont Emperors Palace Charity Mile (Grade 2)
BARAHIN has seen his merit rating increased from 122 to 131 after his emphatic success under top weight in the Grade 2 Peermont Emperors Palace Charity Mile (handicap) run over 1600m on the Turffontein standside track on Saturday, 2 November 2019.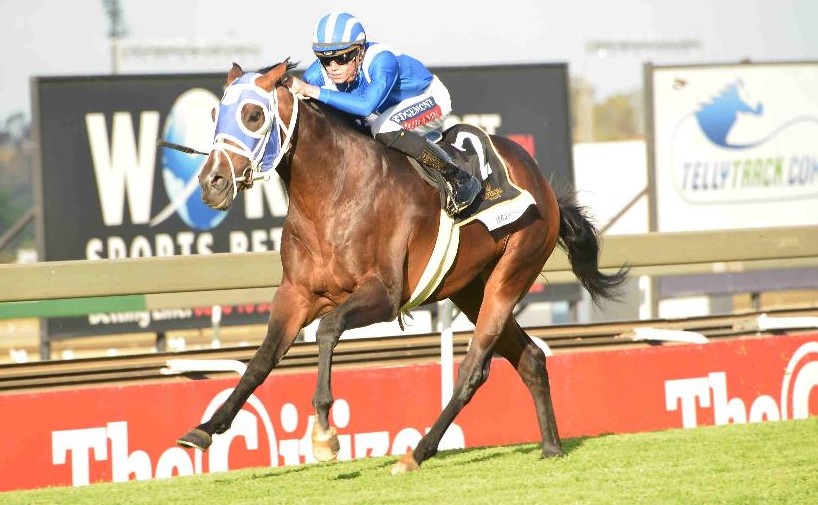 The Handicappers felt strongly that FLYING WINGER would not have run below his rating in finishing 4th in a race of this nature and used him as the line horse.  As such, his 105 rating remains unchanged.
Runner-up CHIJMES was raised from 117 to 119, while third placed CASCAPEDIA remains unchanged on 117 after a good effort over a distance which was arguably short of her very best.
The only drop was for INFAMOUS FOX, who goes from 122 to 119.
HSH Princess Charlene Starling Stakes (Grade 3)
Joint highest rated MILL QUEEN has had her rating increased from 110 to 112 after she won the HSH Princess Charlene Starling Stakes for three-year-old fillies over 1400m at Turffontein on Saturday.  In this race, fifth placed COCKNEY PRIDE and sixth placed SIDONIE were used as the line horses and therefore remain unchanged.   SIDONIE had run with plenty of credit in the Grade 2 Joburg Spring F&M Challenge against females of all ages in her most recent start and this provides a valuable yardstick to where the three-year-old fillies fit in against their elders.  Clearly, SIDONIE only managing to finish sixth against her generation in this race strongly suggests that the younger crop of females is well up to scratch.
Runner-up WISTERIA WALK was raised from 98 to 111, while third placed KAYLA'S CHAMP goes up from 98 to 110.  Also going up to 110 (from 94) is fourth placed SHIVERS.  LEAGUE OF HER OWN was picked up from 94 to 100, INVISIBLE was raised from 83 to 93, and LADY LEGEND goes from 80 to 85.  The only drop was to SNOW PALACE, who was cut from 108 to 105.
Graham Beck Stakes (Grade 3)
FROSTED GOLD has had his rating increased from 112 to 114 after he made a winning seasonal debut as a gelding and captured the Graham Beck Stakes for three-year-olds over 1400m at Turffontein on Saturday.
It was considered very unlikely that sixth placed JOHN HANCOCK would have run below his rating in a contest of this calibre.  Accordingly, he was used as the line horse and his rating remains unaltered.
Runner-up MAGIC SCHOOL goes up from 96 to 100, while third placed RIVERSTOWN was raised to 104 from 93.  Fifth finisher STEAK AND ALE was raised from 89 to 95, to make him equal to JOHN HANCOCK and to seventh placed SHANGO.  BALLON D'OR goes up from 80 to 85 in the only other change.  There were no ratings drops in this race.
Yellowwood Handicap (Grade 3)
QUEEN SUPREME has had her rating increased from 97 to 110 after the once-beaten Irish import easily beat her opposition in the Grade 3 Yellowwood Handicap for fillies and mares over 1800m at Turffontein on Saturday.   Here, runner-up RONNIE'S CANDY and third placed ROY'S RIVIERA were both used as line horses and thus their ratings remain as they were.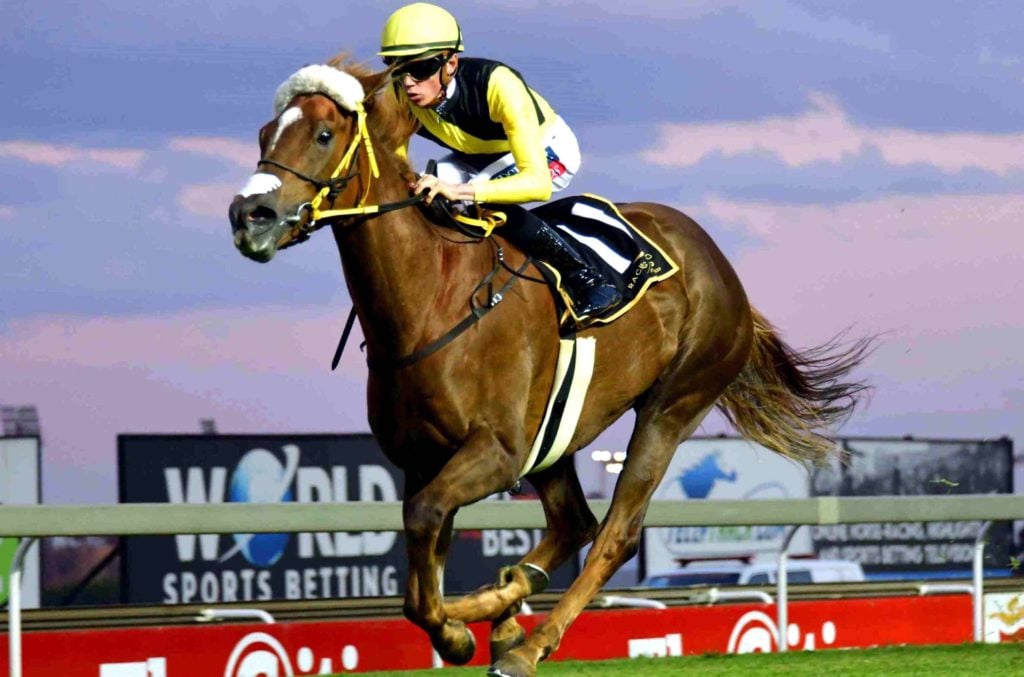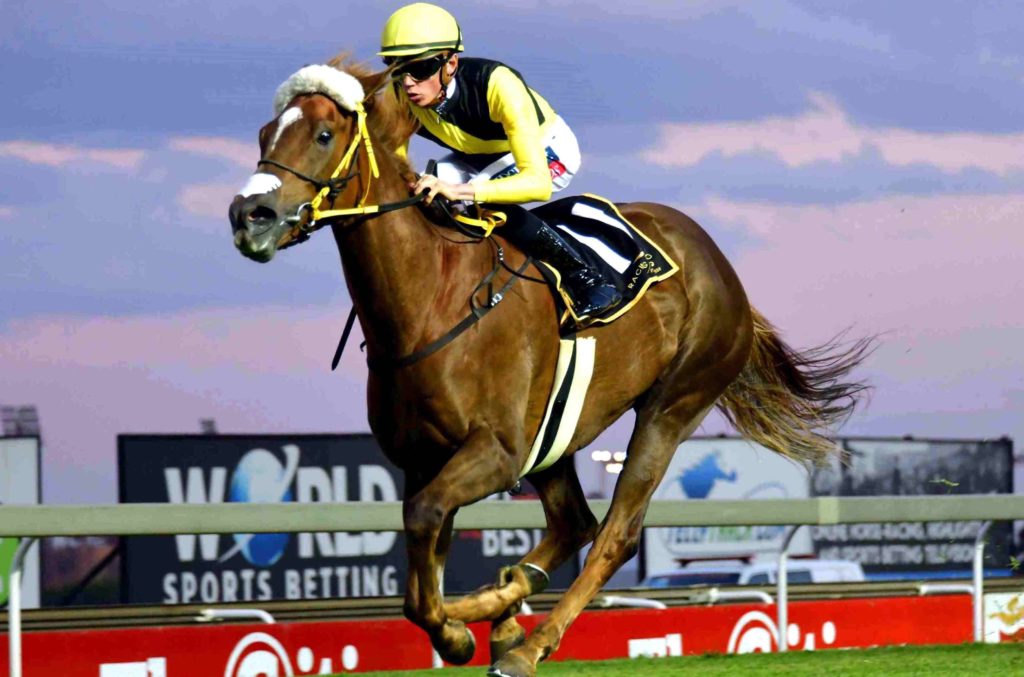 Four horses had their ratings dropped following this race.
FLYING FABLE goes from 101 to 99, SECRET POTION drops from 106 to 103, RABIA THE REBEL goes from 84 to 83 (she had in fact already been dropped to 83 after her latest race and following publication of the Yellowwood Handicap weights), and SECOND REQUEST was cut from 107 to 104.
Golden Loom Handicap (Listed)
PRINCE OF KAHAL has seen his rating increase from 118 to 123 after he landed the Golden Loom Handicap over 1000m at Turffontein on Saturday, in the process recording his third consecutive win at Graded or Listed level.
Here, fourth placed ORAVAR and fifth placed REBEL'S CHAMP exactly replicated the form relative to each other which they had shown behind GIMME A WAVE in a pinnacle plate on 8 October and were accordingly considered to make for very good line horses.  Naturally, their ratings remain unchanged as a consequence.
Runner-up WILLIAM THE SILENT (who caught the eye in his first start since the corresponding race in 2018) was raised from 110 to 114, while third placed QUINLAN goes from 116 to 119 in his first Highveld appearance since he finished 4th in the Grade 1 Computaform Sprint in the Autumn.
Several horses had their ratings dropped.  BOLD EAGLE went from 103 to 101, ATTENBOROUGH drops from 110 to 108, WINTER STORM is down from 102 to 99, DOWN TO ZERO was trimmed to 110 from 112, and RUSSIAN PRINCE drops from 108 to 103.
ATYAAB has had his rating raised from 114 to 117 after last season's Grade 1 Cape Derby winner made a winning debut as a gelding in the Java Handicap over 2400m at Turffontein on Saturday.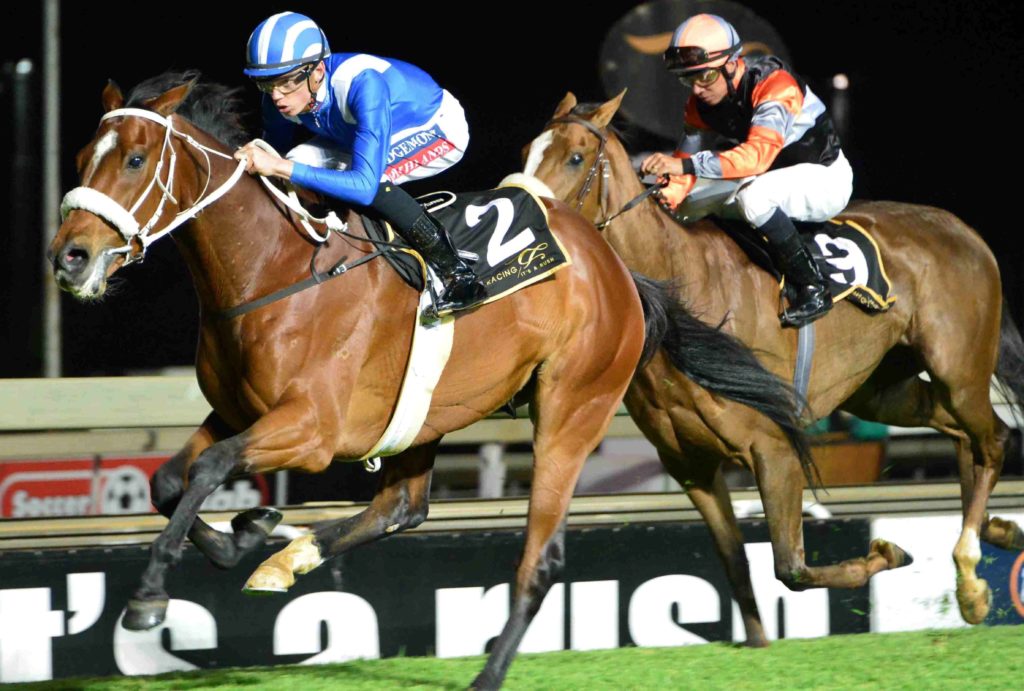 Third placed BONDIBLU was used as the line horse and so remains unchanged, but runner-up FACTOR FIFTY goes up from 94 to 99 and looks to be a useful staying filly in the making.
The only other changed made to any runner from this race was to FLICHITY BY FARR, who drops from 103 to 102.
Peermont Emperors Palace Ready To Run Cup (Non Black Type)
Top rated SPIRITOFTHEGROOVE remains unchanged on a mark of 107 after she easily won the valuable Peermont Emperors Palace Ready To Run Cup for three-year-olds over 1400m at Turffontein on Saturday.
SPIRITOFTHEGROOVE was by a long way the best weighted runner in this race restricted to graduates of the 2018 BSA Ready To Run Sale, while runner-up GAIAN GLORY was the second best weighted runner and as such also remains unchanged.
Interestingly, the first six places were all occupied by fillies, who generally have enjoyed a good record in this event down the years.
Fourth placed BLUSHING BRIDE and fifth placed ANNATJIE were used as joint line horses and so remain unchanged, but third finisher JUST KIDDING goes up from 84 to 88.  PINCH POT (a maiden having his third start) now qualifies for a rating and was given a mark of 77.  BLONDE BABE drops from 79 to 76, and in the only other change ENJOY THE VIEW was cut to 95 from 97.
Top rated FOOLS GOLD received a small upward adjustment to his rating and goes from 102 to 103 after he thrashed his field to win the Model Man Mile (formerly the KZN Guineas Trial) for three-year-olds over 1600m at Greyville (turf track) on Sunday, 3 November.
Fourth placed SPECIAL BLEND was used as the line horse and so remains unchanged on a mark of 94.
Runner-up BROOKLYN was raised from 82 to 95, while third placed BATTLE OF ALESIA goes from 89 to 94, thus putting both of these horses in line with both the winner and with SPECIAL BLEND.
In other words, the four would meet on the correct terms if they were to clash in a handicap race.
Two horses received ratings drops, with JACK'S BIRD going from 100 to 94, and SWAGGER JAGGER dropping from 83 to 81.
Press release by the NHRA on Monday 4 November 2019 / Pics by JC Photos