The NHRA handicappers have reported on their domestic feature race ratings analysis for the past weekend.
 Gr3 Victory Moon Stakes
SOQRAT has had his merit rating raised from 131 to 133 after the Australian-bred import made light work of beating a dozen rivals in the Victory Moon Stakes over 1800m at the Vaal on Saturday 9 November.
Runner-up GREEN HAZE was considered highly unlikely to have run below his rating in a race of this nature and was used as the line horse.  Accordingly, his rating remains unchanged.
Third placed MASTER MAGIC went up from 100 to 106, but fourth placed ROY HAD ENOUGH has been dropped from 118 to 116.  Fifth placed AL MUTAWAKEL goes up from 98 to 103.
In other drops, SEVILLE ORANGE goes from 112 to 109, SOLDIER ON has been trimmed to 106 from 107, NOBLE SECRET drops to 111 from 114, UNAGI goes from 110 to 107, and SECOND REQUEST drops from 107 to 100.  In fact, SECOND REQUEST had already dropped to 104 after the publication of the weights for this race and was given a further four-pound reduction after finishing last here.
Listed Gardenia Stakes
NICKY NOO has had her rating increased from 93 to 99 after her "boardroom" victory in the Gardenia Stakes for fillies and mares over 1000m at the Vaal on Saturday.
NICKY NOO crossed the line a neck behind original winner SINGFORAFA, but after an objection had been lodged the result was amended and NICKY NOO was declared the winner on the grounds that she had been visibly impeded by SINGFORAFA when coming to challenge the latter for the lead.
SINGFORAFA nevertheless goes up from 108 to 111, while third placed NAWAASI is up from 85 to 93. Fourth placed ULLA was considered to be the correct line horse here and as such remains unchanged.  Fifth finisher RIO'S WINTER goes up from 96 to 99.
Several horses had their ratings dropped.  POOL PARTY goes from 104 to 102, DANCING QUEEN drops from 103 to 101, WINTER WATCH drops from 99 to 97, DALAI'S PROMISE goes from 104 to 102, and CAPTAIN'S GIRL has been dropped from 108 to 106.


Listed Laisserfaire Stakes
CASUAL DIAMOND has had her rating increased from 98 to 105 after she captured the Laisserfaire Stakes, a handicap for fillies and mares over 1100m at Kenilworth on Saturday.
Runner-up MUSHI STEREK was raised from 96 to 101.  The Handicappers were of the view that third placed FREEDOM CHARTER was the correct line horse to use and so her rating remains unchanged.  Fourth placed IN THE STARS also runs to her rating and as such she also remains unchanged.
Numerous drops were made, with CANUKEEPITSECRET trimmed from 110 to 109 and RUSH HOUR GIRL dropping to 93 from 94.
CROWDED HOUSE was dropped from 93 to 90, Celestial Storm goes from 108 to 104, and LESEDI LA RONA drops from 100 to 99.
Listed Woolavington Stakes
STRATHDON'S rating remains unchanged on 109 after he won the Woolavington Stakes over 2400m at Kenilworth on Saturday.
Both he and runner-up GIMME ONE NIGHT ran to their marks and effectively both become line horses, which naturally means that GIMME ONE NIGHT'S rating also remains unaltered.
Third placed KAMPALA CAMPARI is also unchanged, but fourth placed SILVER DE LANGE was raised from 86 to 90.  In contrast, fifth placed HERODOTUS was dropped from 112 to 110.
In other drops, DHARMA goes from 99 to 98, BALLAD OF THE SEA was dropped from 86 to 81, and PACIFIC CHESTNUT was cut from 98 to 96.
Press release by NHRA on Tuesday 12 November 2019
‹ Previous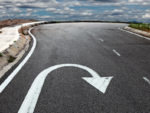 Stipes Had Rethink On Suspension