On Monday the Supreme Court of Appeal (SCA) upheld an appeal against an order of the KwaZulu-Natal Division of the High Court, Durban.
The appeal was lodged by Tellytrack, a partnership between Phumelela Gaming and Leisure Limited, Gold Circle (Pty) Ltd and Kenilworth Racing (Pty) Ltd.
In the Durban High Court, as in the SCA, Tellytrack claimed that Marshalls World of Sport (Pty) Ltd and six other respondents, who all run bookmakers businesses, infringed Tellytrack's copyright in cinematograph films by allowing the viewing by the public at their places of business live national and international horse racing events, on Tellytrack's DSTV channel 239.
‹ Previous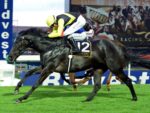 Summer Pudding – 90 To 110