There has been an outcry from some SP readers after what is seen as a marginal decision by the Stipes at Turffontein yesterday in the third race.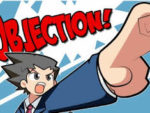 "The objection in race 3 was the worst I have ever seen and I have zero doubt that if the original winner was a hot favourite and lost the race there would have been a riot on course .There is no ways beyond reasonable doubt that Glamorous Scandal (4-1) would have beaten the winner Crystal Stream (36-1)  as she had every chance to go past," writes vastly experienced poster Hilton Witz
The Stipes reported:(varied spelling of Strydom's mount as per report):
From approximately the 300m, GLAMAROUS SCANDAL (P Strydom) was carried out significantly by CRYSTAL STREAM (K Zechner) which hung out from the 450m.
A race review was called by a member of the Stipendiary Board which was followed by an Objection lodged by Jockey P Strydom the rider of GLAMOROUS SCANDAL placed second against the winner CRYSTAL STREAM (K Zechner) on the grounds of intimidation and interference in the concluding stages.
The Objection Board, after giving regard to the evidence put forward by the respective parties, was of the opinion that the result had been affected by this incident. The Board took into consideration the significant ground that CRYSTAL STREAM carried GLAMOROUS SCANDAL outwards.
Furthermore, the Board after reviewing the side-on angle of the patrol film, felt that GLAMOROUS SCANDAL continuously made up ground while being carried outwards and after suffering interference at the 200m, GLAMOROUS SCANDAL lost momentum but gained ground on CRYSTAL STREAM in the concluding stages and would have finished ahead of CRYSTRAL STREAM.
Therefore the Objection was upheld and the Judges result amended.
Tell us what you think.